Swift Current business organizes holiday giveaway in support of Family Resource Centre
Posted on 8 December 2022 by Ryan Dahlman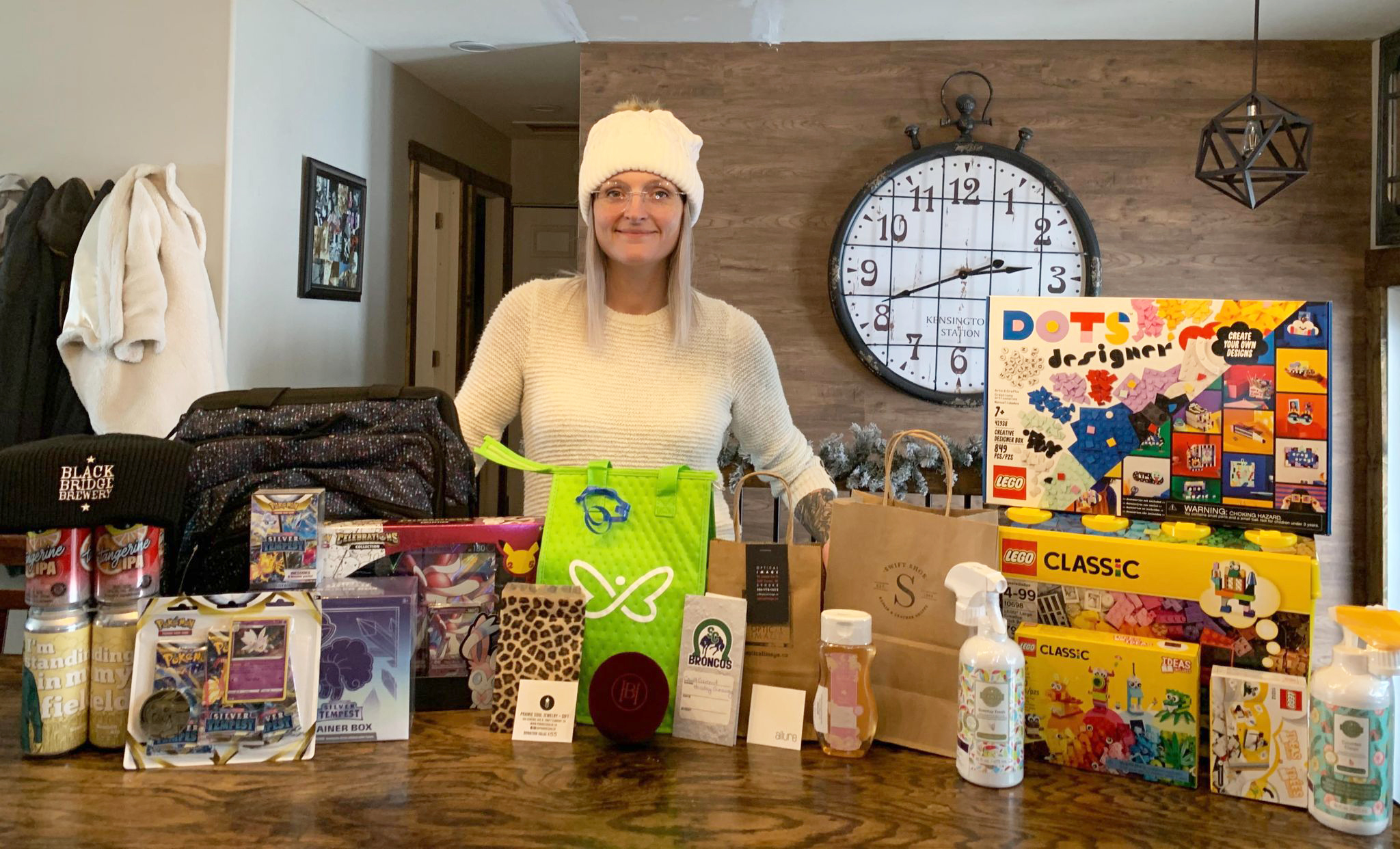 By Matthew Liebenberg
A home-based business in Swift Current is again organizing a holiday giveaway to benefit a non-profit organization in the community.
Kaitlin Fehr, the owner of local business Allure Nail Salon & Boutique, selected the Family Resource Centre as the beneficiary of the 2022 holiday giveaway.
Community members stand a chance to win various prizes by donating items listed on the Family Resource Centre Christmas wish list.
She has been organizing this annual holiday giveaway for several years in the run-up to Christmas. The inaugural holiday giveaway in 2020 supported The Center and the 2021 beneficiary was the Dorie's House Treatment Centre.
It is a practical way for Fehr to make a difference and to bring some attention to a non-profit organization in the community.
"First off, I like helping people as much as I can," she explained. "Second, I like to give traction, especially around the holidays, to a not-for-profit."
She decided to focus on the Family Resource Centre for the 2022 holiday giveaway after speaking with the organization's executive director a while ago at a local business chamber event.
"She said they deal mainly with kids and this year would be a good year for me to collect things for kids for Christmas," Fehr recalled. "It's kind of the perfect time of year to be able to help out an organization like that."
The Family Resource Centre in Swift Current provides parenting programs and support for families with children aged 0-6. Executive Director Laura Beddome said they are excited and grateful to be the beneficiary of this holiday giveaway.
"Every season like this we have a variety of needs and there's a whole bunch of ways that we can support families and create custom care packages for families that we work with and receive items that can be really helpful to young families all throughout the winter months," she mentioned. "So to be chosen as the recipient organization for this initiative, which collects really relevant and needed items and then brings them to us with such kindness, is just awesome."
There is a variety of items on the Family Resource Centre wish list for the giveaway. Items include diapers, pull ups, baby wipes, toiletries, children's clothing, books, games, toys, craft and activity supplies, high chairs, booster/car seats, activity passes for activities such as swimming, and gift cards for fuel, groceries and other services.
"Those are all items that are directly to get into the hands of families," Beddome said. "Things that we know families can use most. Some of them are simple, day-to-day things that we might not think of and some of them are things that might give donors the opportunity to get creative, such as toys."
Everyone who donate items for the holiday giveaway will stand a chance to win one of several prize packages. Donated items do not need to be brand new, but it can be unused items in good condition that are just taking up space in a closet.
"A lot of people ask me why I do item donations and I think just around the holidays it's easier for people, when they're going through their house, to donate items as opposed to donating cash," Fehr said. "So I find that you have more success. Last year I donated just about 400 items for Dorie's House."
She appreciates the support from local businesses that contributed items for the prize donations. The prize sponsors are Allure Nail Salon & Boutique, Anchor Dental Group, Black Bridge Brewery, Glass Slipper Spa, Innovation Credit Union, Kutz n Kisses Pet Grooming, MJ Holding, Optical Image, Prairie Soul Jewelry + Gift, Scentsy consultant Teri Dyck, Scrubcetera, Swift Shoe, Swift Current Broncos and Swift Current Curling Club.
"We have a lot of bigger name sponsors this year," she said. "Last year we had a lot of small home-based businesses contributing, which is also very good, because it gives them the recognition that they need, but it's kind of nice that we're gaining enough traction that bigger businesses are wanting to participate."
The prize packages include jewelry, dog grooming services, an eyecare package, a beer and merchandise package, nail service package, curling lessons and a ticket package to Bronco games.
Anyone who wants to be eligible to win any of these prizes needs to donate items on the Family Resource Centre wish list before the Dec. 20 deadline.
For more information or to arrange item pickup or drop off, contact Fehr at (306) 750-0042. Details about the holiday giveaway are available on the Allure Nail Salon & Boutique Facebook page.