Swift Current information night to focus on youth and drugs
Posted on 15 November 2022 by Ryan Dahlman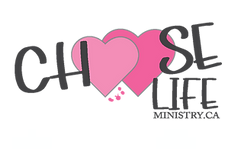 By Matthew Liebenberg
Speakers at an information night about drugs and youth in Swift Current will share personal experiences that might be helpful to anyone looking for ways to support a young person struggling with addiction.
The event is organized by Choose Life Ministry and takes place at The Center in downtown Swift Current, Nov. 23.
"It's going to be a very informal evening," Choose Life Ministry founder and Executive Director Shelley Boyes said. "People, if they're interested at all, should come and just see what's available and hear some different perspectives."
She felt the event should be attended by anyone who has an interest in helping young people struggling with addiction.
"Parents, aunts and uncles, siblings, grandparents and anyone who has any involvement with a young person that's struggling with addiction," she mentioned.
There will be three speakers during the two-hour event and an opportunity for attendees to ask questions. Boyes will be one of the speakers.
"What I'm going to speak to is bringing hope to people that are in that situation and that there is help available," she said.
The intention of the event is to provide information that might be useful to someone dealing with a difficult and unpredictable situation.
"Some different tools and strategies to help people that are in that situation, and how to navigate through that and connect with people," she said. "That will be the main message of the evening."
She will share her personal story of tragedy during the information night. Her eldest daughter died in an alcohol-related traffic accident in 2006.
"Her two younger sisters really struggled after that with addictions and I went on a search to find something to help them," she said. "I couldn't find anything that I thought would have any lasting results and that's how the whole Ministry and our program began."
Choose Life Ministry was started in 2012 and operates from Carnduff in southeast Saskatchewan. It offers a six-month Christian faith-based residential program for young women aged 18-29 dealing with life-controlling issues such as substance abuse, depression, anxiety, eating disorders, self-harm, unexpected pregnancy, and trauma-related challenges.
"There are staff available 24/7 to help these young women," she said. "We put them through a program called Freedom Session and there are many other skills that they learn while they're with us. It's a very holistic approach to healing. There is fitness and nutritional training and they do life skills training."
The activities of Choose Life Ministry is based on the Mercy Ministries program that started over three decades ago in Tennessee in the southeast United States to provide support to young women.
"When you're relying on yourself to solve your problems and things are not going to well, it's kind of a hopeless road," she said. "But when you have something else that you can look to and rely on, it really helps a lot."
Several participants in the Choose Life Ministry program have come from the Swift Current area, and Andrea Miller, the organization's promotions director, previously lived in Swift Current.
The other two speakers during the information night will be a former Choose Life Ministry program participant and a parent of a child who struggled with addictions.
There will be coffee, snacks and door prizes at the information night. The Center is located at 55 1st Ave. NE in Swift Current. Doors open at 6:30 p.m. on Nov. 23 and the event will take place from 7-9 p.m.