City RCMP requests restraint from residents during serious response incidents
Posted on 24 October 2022 by Ryan Dahlman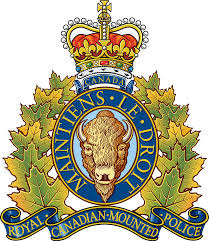 On October 20, Swift Current RCMP responded with Swift Current Fire Protection Services and Hutch Ambulance Services to a house fire on Hamilton Drive in Swift Current. In an event such as this, a quick and full response from First Responders is needed to protect other residents and properties. 
A total of 10 emergency services vehicles with 24 personnel from the three branches of first responders makes for a busy street and the focus has to be on the immediate threat. When area residents are adding to the congestion watching, along with people coming from outside the area to see what is going on, it puts everyone at risk.
While the RCMP members on scene understand that some residents were trying to return home for the evening, a wide area of streets were blocked off to ensure safety of the emergency crews and equipment such as hoses were not damaged. At times, residents tried to ignore the closures and go around the road blocks.
Swift Current City RCMP are requesting that if there is a serious response incident, that residents keep their distance or evacuate the area when requested as there are unknown factors involved with each situation. In this case, the fire could easily have spread and fire crews would have needed to redeploy their resources to contain the other fires.