Saskatchewan Crime Watch Advisory for hunters near Willow Bunch
Posted on 18 October 2022 by Prairie Post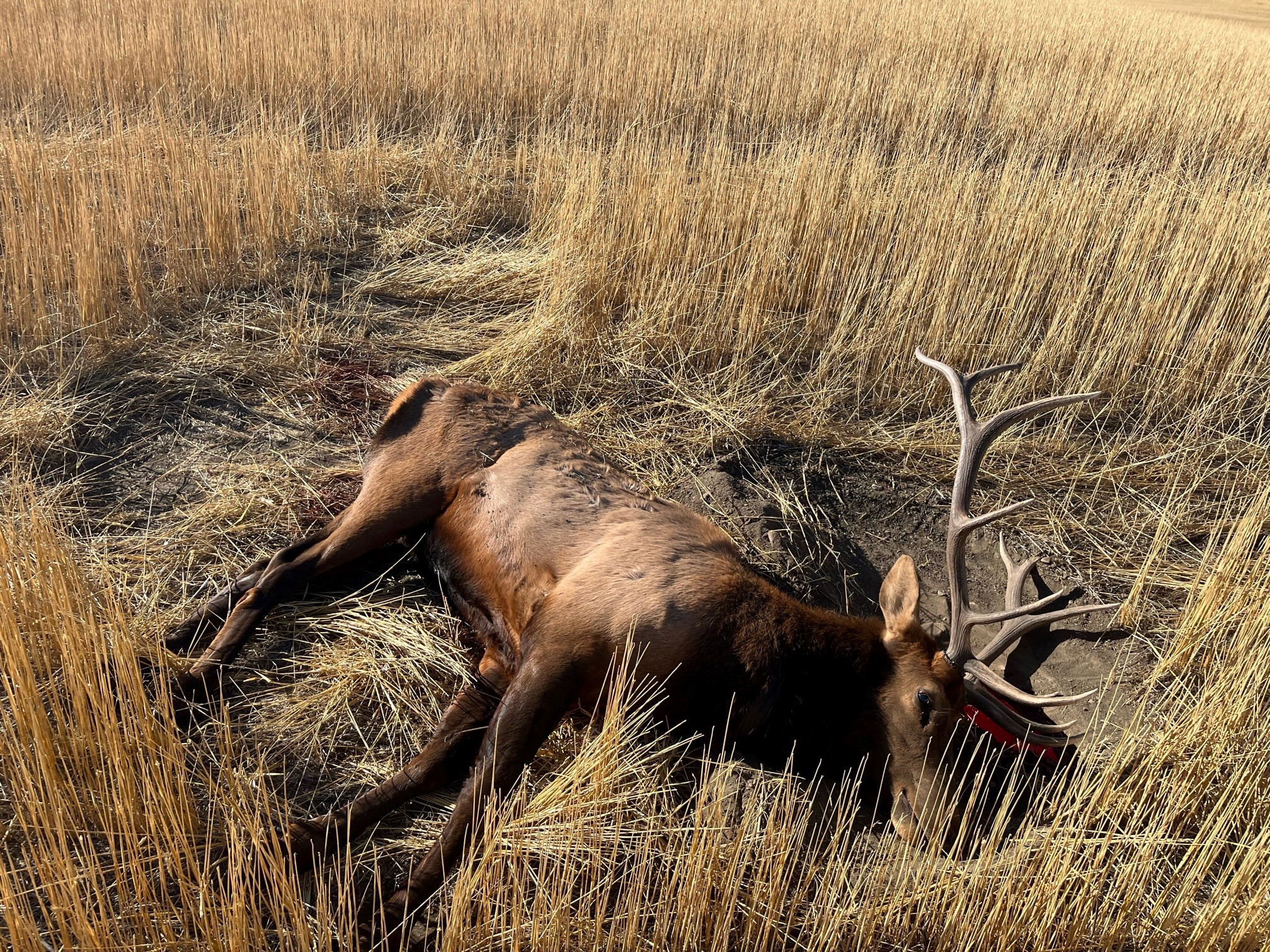 Courtest Sask. Conservation
This is a message from the Ministry of Corrections, Policing and Public Safety – Conservation Officers Saskatchewan Crime Watch Advisory Network.
Unlawfully chase wildlife, hunt on land without permission, waste of game and unlawfully hunt 2 bull elk – Southwest of Willow Bunch – SE 30 04 28 W2M
Conservation Officers are looking for the owner of a Black Crew Cab 2007 to 2013 GMC Sierra or Chev Silverado with chrome trim on the wheel wells, bumpers, rocker panels, mirrors, and window sunshades. The vehicle had tinted back windows and tow mirrors.
On October 16th at 5:50 pm officers received a TIPP call reporting a truck that had just chased a herd of elk across a field southwest of Willow Bunch. Officers attended that area to try and locate the vehicle described in the TIPP but were unsuccessful. The next day officers went back to the area of the chase and discovered two bull elk that had been shot, one was still alive and suffering. The elk that was dead had been shot multiple times. Evidence was collected. A video of the incident was taken. Picture of the truck provided is from that video.
If you have information related to this advisory, please call your local Conservation Officer or the Saskatchewan Turn In Poachers & Polluters line at 1-800-667-7561 or #5555 from a SaskTel Cell phone.