A day of understanding and learning at All Saints
Posted on 12 October 2022 by Matthew Liebenberg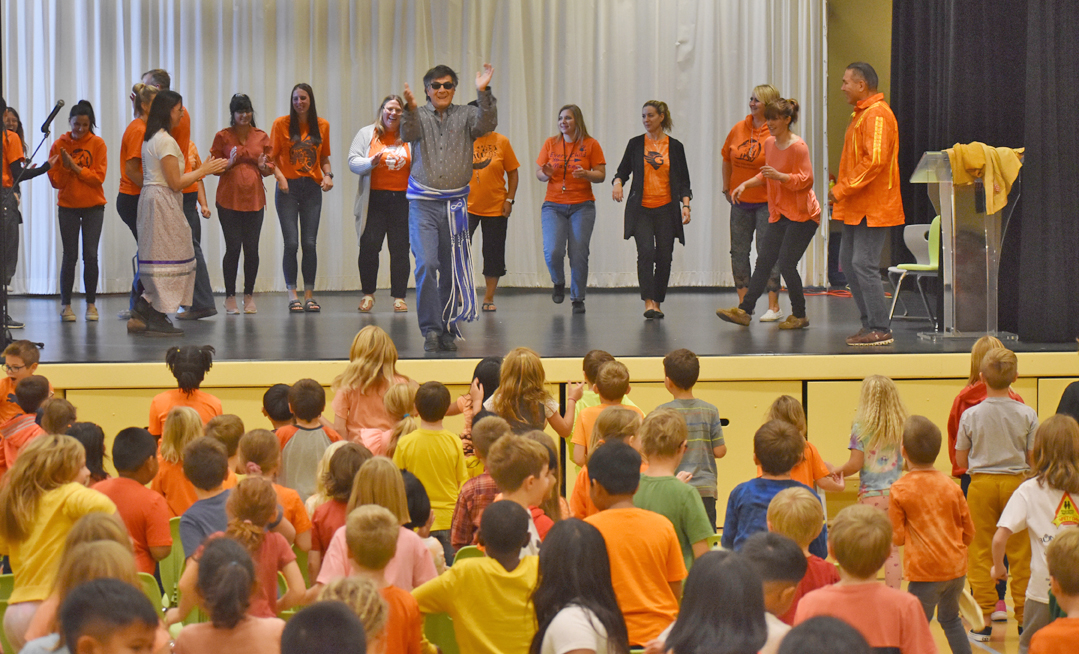 Métis jigger Harold St. Pierre from Moose Jaw performs the Red River jig to All Saints Catholic School students, Oct. 3.
A day of learning and greater understanding took place during an Orange Shirt Day event at All Saints Catholic School in Swift Current, Oct. 3.
There were presentations and performances during two sessions. The morning session was attended by Grade 6-8 classes as well as students from Christ the King Catholic School in Shaunavon.
The afternoon session was attended by kindergarten to Grade 5 students.
Holy Trinity Catholic School Division Director of Education Ward Strueby attended the event and delivered opening remarks. "It's a great chance for the students to get to learn more knowledge about what actually happened," he told the Prairie Post afterwards. "With knowledge comes the piece where we can reconcile and then, because we know better, we can do better."