Swift Current Kiwanis Spookerama is back
Posted on 6 October 2022 by Prairie Post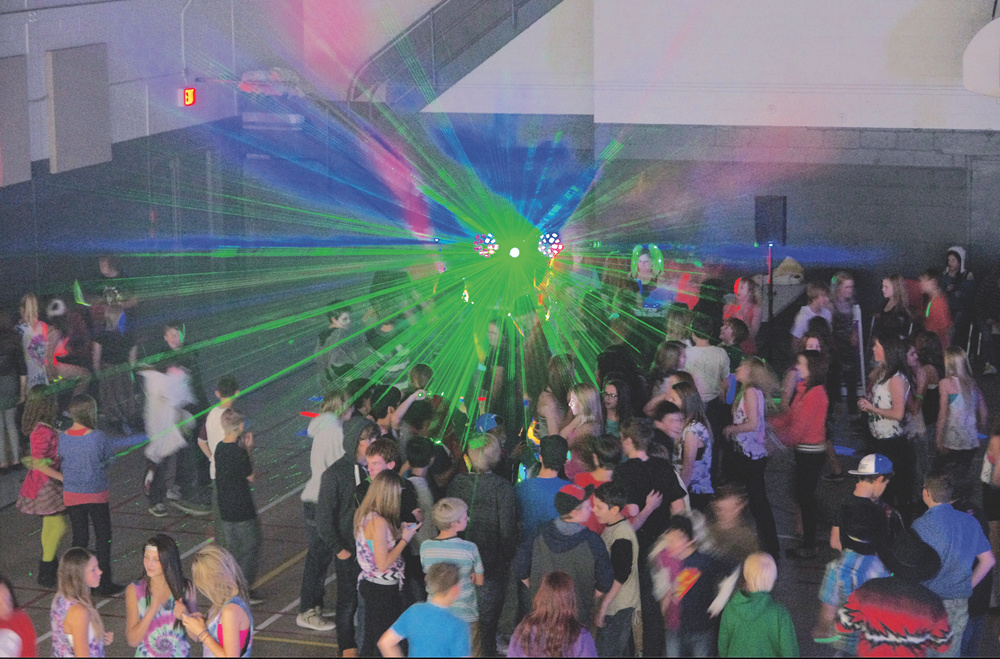 Students from schools in the Swift Current area attended the middle years dance at the Colonel Clifton Centre as part of the annual Swift Current Kiwanis Spookerama on Oct. 31, 2013 to provide a safe venue for teenagers to enjoy Halloween. A similar dance for high school students took place at the Palliser Pavillio
Contributed
A long-time Halloween tradition is back for the youth of Swift Current after a two-year
hiatus due to COVID.
Larry Johnson, Swift Current Kiwanis Club member and longtime organizer of Spookerama is excited to once again have this fun event for the youth of Swift Current and area.
"It was very unfortunate that we had to cancel the past two Spookeramas. However, with the partnership with the City of Swift Current and Schools, we are once again going to provide a fun venue on October 31st. We will be attending the schools in Swift Current, Success(with Stewart Valley), Wymark, Hazlet and Waldeck to talk to the students and invite them to attend. This is very enjoyable as the kids are always so excited to hear about Spookerama and make plans with their friends to attend."
The Kiwanis Spookerama is in its 42nd year of providing a safe and fun Halloween event for kids from grade 6 to grade 8. In recent years, there have been over 300 youth taking part in Spookerama, enjoying the DJ music, free pizza and pop, dancing and having a great time. To make this event possible takes approximately 40 Kiwanis Club volunteers who are all dedicated to the wellbeing of our youth.
Deb Fletcher, Swift Current Kiwanis member and Spookerama co-organizer says, "Ihave been on the Spookerama committee for three years and finally, we are going to actually have it (none during COVID) I am so impressed with the Swift Current Kiwanians! Their dedication to the children of Swift is amazing! Hopefully, Spookerama 2022 will be a great night of fun and dancing for the students! "
The 2022 Spookerama will be held at the Colonel Clifton Centre, 350 6 Ave. NE Swift Current, from 7 pm to 11 pm with doors closing at 9 pm. All those attending will be
required to:
1. have a student card or letter from their school to be admitted
2. arrange for a parent or guardian to pick them up prior to being allowed to leave.
The Swift Current Kiwanis Club is very active in the community supporting our valued
youth through fundraising efforts, community service and support initiatives. The club
was excited to have celebrated its 100th anniversary this year and looks forward to many
more years of service.