Canada and the Swift Current Oratorio Choir sings for the Ukraine Sept. 24
Posted on 21 September 2022 by Prairie Post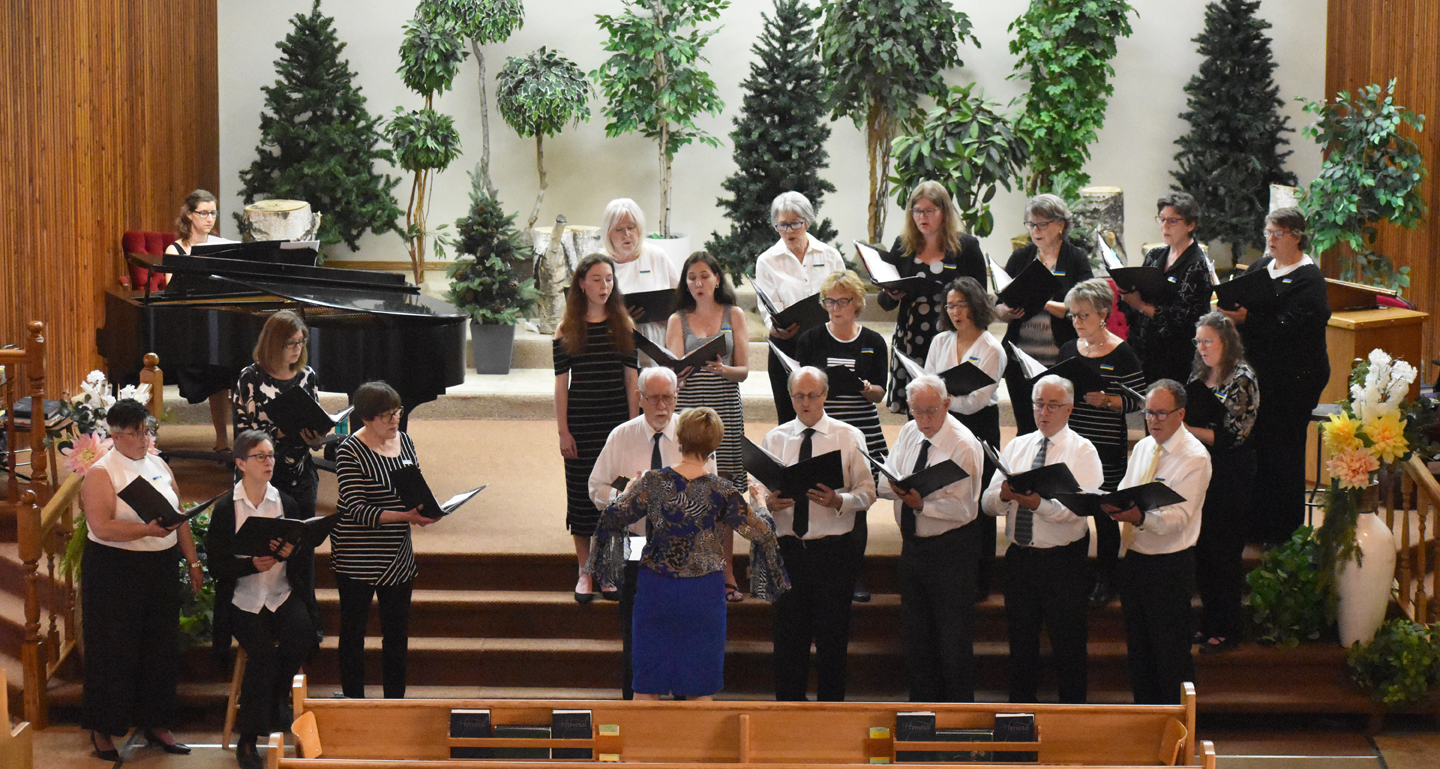 The Oratorio Choir will perform this Saturday.
On September 24 , many choirs across Canada will be raising their voices in song to help bring peace to the Ukraine.
The goal is for all choirs, vocal groups and singing enthusiasts to sing simultaneously across Canada. Start times are staggered according to time zones. Saskatchewan will start at 1:00 pm. Everyone is invited to participate regardless of age, vocal skills, or size of group.
The Swift Current Oratorio Choir along with members of the SCCHS choirs will be singing together at Market Square in Swift Current at 1PM to support Ukrainians who are experiencing the horrors of war.
Anyone wanting to join us is asked to come to a brief rehearsal at Zion Mennonite Church, located at the corner of Cheadle and 6th Ave, at 12:30 on Saturday. We will be singing Dona Nobis Pacem (Grant Us Peace)
You do not need to be a member of either of these choirs to participate. You just need your voice and a willingness to send this message of song to the Ukrainian people.