Fairview Arena receives a new name – "S3 Arenas"
Posted on 20 September 2022 by Prairie Post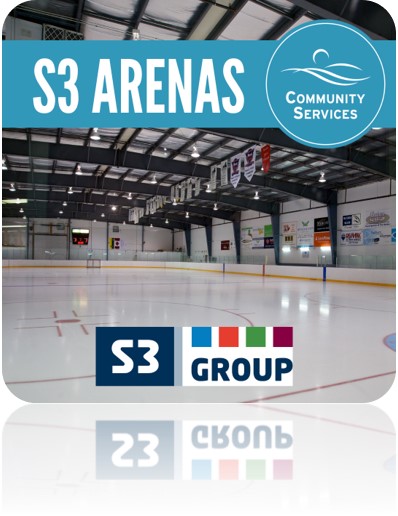 The City of Swift Current's Community Services Division is excited to announce a sponsorship with S3 Group Ltd. for the naming rights to Fairview Arena for five (5) years. Moving forward, Fairview Arena will be known as S3 Arenas.
"We are thrilled to establish this valuable community partnership supporting our arena," states Jim Jones, General Manager of Community Services. "Naming right(s) agreements and partnerships help to offset the operating costs of the facility. In turn, this allows us to continue delivering great service and memorable experiences at affordable rates for our user groups."
"As a proud community building partner, S3 is pleased to support the variety of sport and recreational opportunities held in the arenas every year," states Jessica Calkins, Marketing Manager at S3 Brandworx. "Engaging in our communities where we work and live is fundamental to our corporate culture. We are very proud to support in this capacity and look forward to a continued partnership with the City of Swift Current for years to come."
S3 Arenas operates 365 days throughout the year. In the winter months, the arena is home to the AAA Innovation Credit Union Wildcats, Swift Current Minor Hockey, Sledge Hockey, public skating and a variety of tournaments. The summer sees the action switch to lacrosse with the Swift Current Rampage and Minor Lacrosse teams.
Installation of new signage for the facility will take place in the coming weeks.
The City of Swift Current would like to thank S3 Group Ltd. for their community commitment.