Colts volleyball team finish third in Meadow Lake tournament
Posted on 19 September 2022 by Ryan Dahlman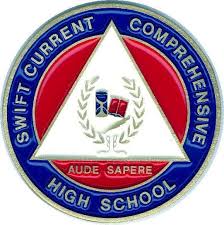 The Sr. A Colts volleyball team travelled to Meadow Lake this past weekend and attended the 12 team Northern Classic tournament. 
In the power pool Friday the Colts ended up in 1st place with wins over P.A. Carlton, Meadow Lake, Llyodminister Comp and North Battleford John Paul II.  On Saturday in the playoffs the Colts beat La Loche in the quarters but lost to the eventual tournament champions Meadow Lake in the semifinals 24-26, 25-20, 13-15. 
This put them in the bronze medal game against St. Mary's gr. 10's.  The Colts came out on top with scores of 25-11 and 25-14.  Next action for the Colts will be September 23rd/24th in Saskatoon at the U of S Huskie tournament.