Broncos' Decore Complete Training Camp ready to hit the ice
Posted on 31 August 2022 by Ryan Dahlman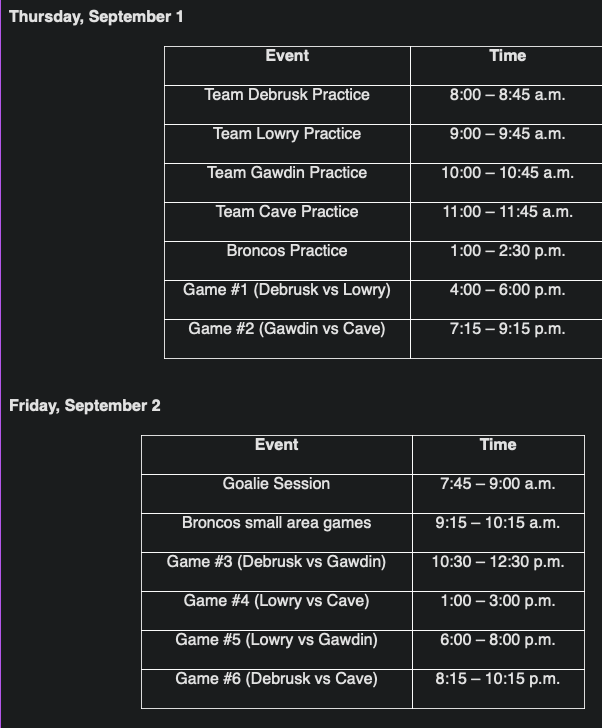 The Swift Current Broncos announced their Decor Complete training camp schedule today, as well as announcing they are hosting a rookie camp.
The rookie camp, featuring 73 players, begins Thursday morning at 8:00 with each of the four teams practicing. The rookie camp runs from Thursday until Saturday.
All 19 members of the Broncos 2021 and 2022 WHL Prospects Draft classes will be hitting the ice at the InnovationPlex for rookie camp.
Main training camp for the Broncos begins Sunday, September 4 and concludes with the annual Blue vs White intersquad game Wednesday, September 7 at 3:00.
A full schedule for both rookie camp and main camp can be found below.