Kiwanis Club of Swift Current's dedication ceremony for time capsule
Posted on 19 August 2022 by Matthew Liebenberg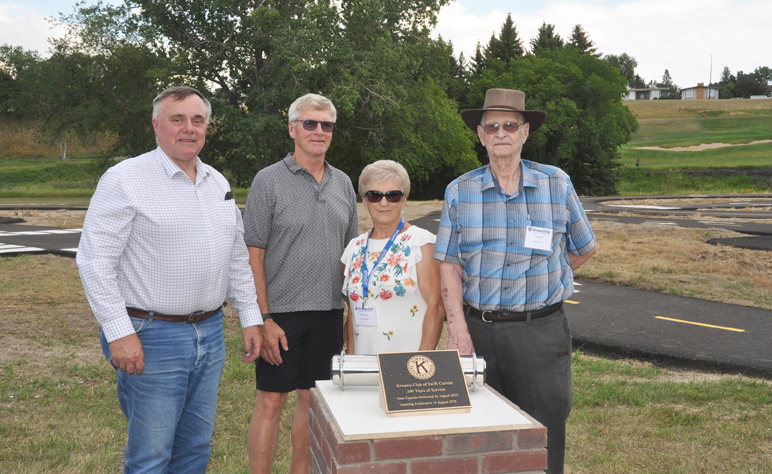 Participating in the time capsule dedication ceremony, from left to right, Swift Current Mayor Al Bridal with Kiwanis Club of Swift Current time capsule committee members Lyle Simonson, Emily Rempel, and Allan Smith.
The Kiwanis Club of Swift Current held a dedication ceremony for a time capsule that will be installed at the new Kiwanis bike park, Aug. 12.
A variety of items, including information about the club and the city, will be placed in the time capsule. It will be opened in 50 years on Aug. 14, 2072. The time capsule ceremony was held as part of the Kiwanis Western Canada District Convention in Swift Current, which was hosted by the Kiwanis Club of Swift Current from Aug. 12-14.