Saskatchewan RCMP: investigation ongoing with Eastend Sask. Amber Alert case
Posted on 11 August 2022 by Prairie Post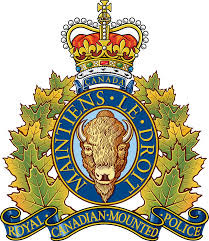 Contributed
On August 9 at approximately 5 p.m., the Saskatchewan RCMP's General Investigation Section received information relating to the recent whereabouts of Benjamin Martin Moore and organized for it to be shared with law enforcement agencies in the United States. As a result, the South Dakota Division of Criminal Investigation (DCI) and the United States Department of Homeland Security (DHS), along with local police departments, initiated an investigation. They dedicated a significant amount of resources to this investigation, and conducted searches to locate Benjamin Moore, his common-law spouse and the two children who resided with the couple.
At approximately 10:50 p.m. CST, on August 9, an Amber Alert was issued throughout South Dakota to assist in locating the four individuals. Roughly 90 minutes after the issuance of the Amber Alert, the Meade County Sheriff's Office had announced the four individuals had been located in the City of Sturgis, over 930 kilometres away from their home in Eastend, Saskatchewan.
Law enforcement and child welfare agencies for South Dakota and Saskatchewan are working collaboratively to return the children safely back to Saskatchewan. The Saskatchewan RCMP has been advised the children are safe and appropriate resources and supports are being provided.
Chief Superintendent Tyler Bates, Officer in Charge of the Saskatchewan RCMP's South District said, "There was most definitely a collective sigh of relief amongst all agencies involved in bringing these two young children to safety. Obviously, there is a long road ahead and a number of investigative avenues that need to be followed up on. We want to assure the public that this investigation remains a priority for the Saskatchewan RCMP."
The Saskatchewan RCMP's General Investigation Section, with support from the Major Crime Unit, has carriage of the investigation into both the allegations against Benjamin Moore and the events leading up to his departure from Canada with his common-law spouse and the two children. Investigators also continue to follow up on all additional information, tips and reports about incidents involving Benjamin Moore that they receive.
The DCI and DHS are also actively investigating this matter as it relates to their jurisdictions in the United States. We can confirm that Benjamin Moore was apprehended by police in South Dakota and remains in custody. His common-law spouse is also in police custody.
The Saskatchewan RCMP would like to thank our American law enforcement partners, including the DCI, DHS, the Meade County Sheriff's Office, and all those they called in to assist, Saskatchewan Ministry of Social Services, South Dakota Child Protection Services, the media and the public for working together to confirm the location of these two children and bring them home to Canada.
Anyone with information regarding this investigation is asked to contact their local RCMP Detachment or police service. Information can also be submitted anonymously by calling 1-800-222-TIPS (8477) or online at http://www.saskcrimestoppers.com.
We are encouraging anyone who may have been a victim of Benjamin Moore to file a report with police. We take these matters very seriously and want to ensure that survivors feel supported.
We are committed to providing updates regarding this investigation as they become available.