4th Annual Riverhurst Bean Festival offered variety
Posted on 29 July 2022 by Matthew Liebenberg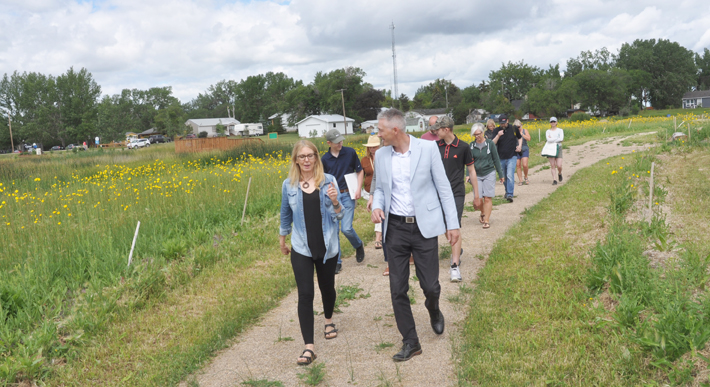 Suzanne Joyce from Ducks Unlimited Canada (at left) leads a group during a guided tour of the wetland restoration project. She is talking to Arm River MLA and Minister of Environment Dana Skoropad, who spoke at the grand opening event for this project.
The 4th annual Riverhurst Bean Festival took place in the village of Riverhurst, July 23. The event offered a variety of activities for visitors.
The festival promotes Saskatchewan grown pulse crops, and it therefore included industry vendor displays at a trade show and a field tour.
The event also provided a variety of fun activities throughout the day for the entire family to enjoy, including live music performances, a car show, children's activities, and the grand opening of the Riverhurst wetland restoration project.