Organic and low input field day back on in Swift Current after a two-year hiatus
Posted on 14 July 2022 by Ryan Dahlman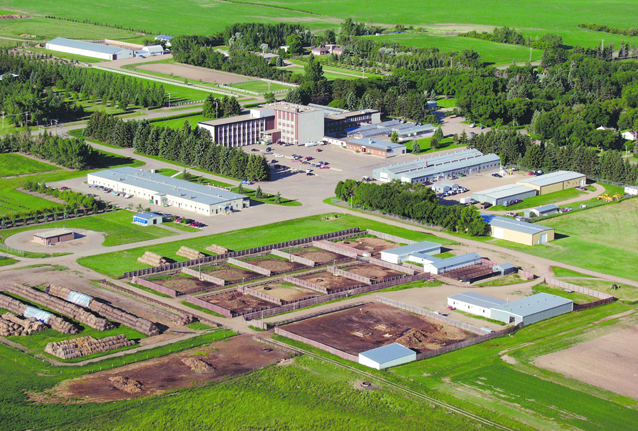 Myriam R. Fernandez, Ph.D., Research Scientist and Head, Organic Research Program at the Swift Current Research and Development Centre, Prairie Region is excited about hosting the Organic and Low Input Field July 28 starting at 9 a.m. and lasts all day.
"We've had field days and spring or winter workshops for many years, in particular field days have been held every year since 2008," said Fernandez. "We weren't able to have any event in 2020 or 2021 because of COVID restrictions, that's why we're calling it: 'Welcome Back!'"
According to information provided, the day includes field tours coinciding with in person and remote presentations.
Amongst the topic discuss are Program includes field tours, and in-person and remote presentations on:
Organic cover crop blends and following cash crop; Organic intercropping and following sole crop; Organic-living mulch; Contribution of oat to soil fertility and growth of subsequently grown crops under organic management; Phosphorus and pH in organic vs. non-organic soil; Nitrogen transfer from grain legumes to subsequent crops; Forage blends to reduce supplementation costs; Cover cropping in Saskatchewan; Update on SaskOrganics; Prairie Food System Vision Network; Environment, Climate Change and Organic Production; Climate Change Roadmap; and Prairie Watershed Climate Program.
Fernandez says up until our last field day in July of 2019, they had an increasing number of people attending their field days and workshops, not only from southwest Saskatchewan, but also from across the province and from Alberta, Manitoba and Montana.
"There weren't only organic producers attending but conventional producers as well, the latter looking for methods to reduce the use of synthetic fertilizers and herbicides, and foremost concerned about the increase in Roundup-resistant weeds," notes Fernandez. "Because of this ever-growing attendance, for indoor presentations, we ended up having to rent other venues in town that could accommodate more people than our boardroom (was able).
"So in other words, there has always been a lot of interest in organic and low-input agriculture events in this region, especially this year because of the significant increases in input prices. We already have lots of registrations for this field day, and I believe that this is also due to the fact that producers and others are very hungry for this type of events after the long pause we've had for the last two years."
Registration is free of charge but it is required. If you want to call please phone 307-750-7796.
To get information on how to register online, please go to https://www.eventbrite.ca/e/organic-and-low-input-field-day-tickets-356580490847