Chinook School Division approves three-year plan for preventative maintenance
Posted on 30 June 2022 by Matthew Liebenberg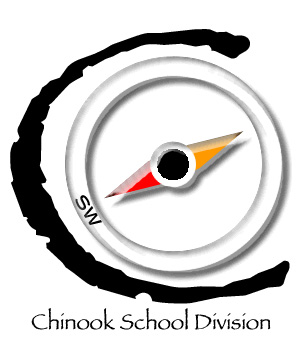 By Matthew Liebenberg
A three-year plan for preventative maintenance of school facilities will assist the Chinook School Division with ongoing upkeep.
The Chinook Board of Education approved a three-year preventative maintenance plan during a regular board meeting, June 13.
The plan details maintenance projects for which the Chinook School Division is requesting funding from the Saskatchewan Ministry of Education's Preventative Maintenance and Repair (PMR) program for the next three years starting Sept. 1, 2023.
"Each year we have to file a three-year PMR plan to basically give the ministry a bit of an idea of what upcoming projects we'll have in schools for our preventative maintenance and renewal," Chinook Chief Financial Officer Sharie Sloman explained.
The PMR program format is flexible and it allows changes to be made to maintenance planning. The projects included in this plan can be carried out anytime during the three-year period from 2023-2026.
"It doesn't have to stick to year one, two, three," she said. "We can pick something from year one and then do something from year three, but just as long as it's on the plan. Then we can use it for our PMR project. They can be done between that time and each year we keep doing a plan. So we could adjust or revise and even as we're going along we can add, delete or take off that plan as we go, but we just have to fill out some proper documentation in order to do that."
The PMR program has been a real benefit for school divisions to allow them to have predictable funding from the ministry for maintenance of school facilities.
"The PMR funding has been really, really great," she noted. "It has helped us get ahead of a lot of things by doing that preventatively. We can start planning when we know that some of these things are going to come up on the radar. We can say what is our most critical and start working on them."
The Chinook School Division's annual PMR funding allocation in recent years have been at between $2 million to $2.5 million.
"Each year we usually get an increase in that," she said. "That has been pretty much ever since PMR started. It's usually a couple of hundred thousand dollars increase each year that we've had since that program has been in existence."
The total value of maintenance projects in this three-year plan is close to $30 million. It includes funding for projects at Gull Lake School, Leader Composite School and Waldeck School.
"We're trying to upgrade our mechanical systems," she said. "So mechanical systems and roofing are usually what the majority of those projects cover."
The upgrading of the entire mechanical system at the Swift Current Comprehensive High School (SCCHS) at a total cost of $20 million is the largest amount in this three-year plan. The size of this project presents a dilemma for the school division, because it is actually too large for the amount of PMR funding available on an annual basis.
It will have to be done in phases, but even then, it will mean that a major portion of annual PMR funding will be used on this single project. The school division already had discussions with the Ministry of Education about this type of project that is too large for PMR funding, but does not qualify as a major capital project.
Sloman is hopeful that the Ministry of Education's new program for minor capital projects will provide a more suitable funding option for projects such as the one at SCCHS.
"The ministry announced their new minor capital projects this year, which allows for $5 million to $10 million projects over two years," she said. "We did also apply for that, and broke down some of the components at the Comp into a two-year program. Hopefully we'll get some funding from there as well."
Federal funding helps with window replacements at school:
Federal funding will make it possible to upgrade the exterior windows at the Leader Composite School.
The tender for an amount of $171,640 plus taxes was approved by trustees during the regular Chinook Board of Education meeting, June 13.
Sloman said this is federal COVID-19 related funding that has not been fully expended and it is still available for projects that will improve air circulation and purification in buildings, but the only requirement is that the work needs to be done by the fall.
The criteria to qualify for this federal funding includes that it can be used for window replacement.
"Fortunately, we had the Leader project design ready and it was something we knew we could have done by fall," she said. "So we decided to go forward with the project and then we will use that grant money to offset it."
Preparations for trustee by-election:
A by-election will take place in Subdivision 1 on Aug. 10 to fill the vacant trustee position for that area.
Subdivision 1 covers the northwest portion of the school division. There are three public schools in Burstall, Fox Valley and Leader, as well as two Hutterian schools at Estuary Colony and Haven Colony.
The Chinook Board of Education approved two motions during the June 13 regular board meeting with regard to the location of polling stations for the by-election.
One motion determined that polling stations will be located in the urban municipalities where schools are located. The second motion stated that a polling station will also be located in the Village of Prelate.