Bronco legend now a Stanley Cup champion
Posted on 29 June 2022 by Prairie Post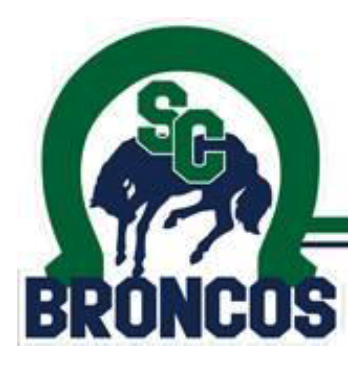 By Brad Brown
Special to the Prairie Post
Joe Sakic's third Stanley Cup win capped his second career journey from worst to first.
Sakic, who was hired as Colorado Avalanche general manager in 2014, celebrated the milestone Sunday as the Avs beat the Tampa Bay Lightning 2-1 in Game 6 of the championship final to claim this year's Cup.
The former Swift Current Bronco (1986-88) had previously won Stanley Cups as a player, and Avalanche captain, in 1996 and 2001.
"I'm so proud of this group. Amazing job all year," Sakic told Sportsnet in an on-ice interview as his players celebrated after the game. "Right from training camp these guys were on a mission. They bought in, the coaches did a great job and I mean they've been working so hard for this moment. I'm just so proud of all the guys."
Sunday's win was the culmination of an eight-year odyssey as Avalanche GM for Sakic, who was hired to replace Greg Sherman in the fall of 2014. The previous season Colorado had won the Central Division regular season title but fell in the first round of playoffs, leading to Sherman's dismissal.
By the end of 2016-17, Sakic's club was dead last in the NHL – familiar territory for the Hockey Hall of Famer, whose Quebec Nordiques occupied the NHL's basement during his second pro season as a player in 1989-90.
But then, as 27 years later, the foundation was already being laid for a future Stanley Cup victory. For the Nordiques, they would move to Denver and – as the re-christened Avalanche – win their first league title in 1996. That roster included the talents of Sakic, Curtis Leschyshyn and Stephane Fiset, all of whom weathered that dreadful 1989-90 season together.
This year's Avalanche can relate.
Through thick and thin, Sakic the GM stood by players like Gabriel Landeskog, Nathan MacKinnon and Erik Johnson — the three holdovers on this year's championship team from Sakic's first season in the general manager's chair.
He oversaw the drafting of 2015 first round pick Mikko Rantanen, who posted 25 points in 20 playoff games this year, and 2017 first-round pick Cale Makar, who won the Conn Smythe Trophy as the playoffs' most valuable player.
Further offseason additions of goalie Philip Grubauer (2018), forwards Andre Burakovsky and Nazem Kadri (2019), and defenceman Devon Toews still couldn't put Colorado over the top though. Prior to this season, Colorado had suffered one first-round playoff exits and a trio of second-round defeats.
"We had some tough times … and they all wanted to be part of this," Sakic told TSN after Sunday's Cup win. "They didn't want to leave and they wanted to make it work. We had such great guys, tremendous leaders. They were waiting for this moment and I'm so happy for those guys, so proud of them 'cuz yeah it was tough a few years ago."
With all but Grubauer still in the fold, Sakic continued upgrading his roster. He signed a new starting goaltender last summer in Darcy Kuemper, along with depth defencemen Kurtis MacDermid and Ryan Murray, and depth forward Darren Helm. Defenceman Jack Johnson was added on a tryout deal the day before the regular season started.
Then in the week leading up to the March 21 trade deadline, Sakic added defenceman Josh Manson and forwards Nico Sturm, Andrew Cogliano and Artturi Lehkonen to an already-stacked Avalanche roster. Lehkonen went on to score the series winning goal in the Western Conference Final over Edmonton, as well as Sunday's Stanley Cup clincher.
"We've just got a great group of guys, a great group of leaders," Sakic told Sportsnet. "That core, they're amazing and they all want to win and they all want(ed) to stick together and get this thing done. And you just, every year you just try and get a little bit better and a little bit better and it's all paid off."
Other Saskatchewan connections on this year's Cup-champion Avalanche include Kuemper, who hails from Saskatoon, Murray (White City), head coach Jared Bednar (Yorkton), and long-time former Broncos director of player personnel Jamie Porter, who was hired by Colorado as an amateur scout last July.
"This year's been an amazing run from all these guys," said Sakic. "They've faced a lot of adversity and nothing fazed them. They just got up the next day and went to work and prepared and just went game by game and didn't look too far ahead. Last year we lost and you could tell it hurt our guys and they were going to do whatever they could to make this day possible."
Brad Brown is publisher and editor of the Quad Town Forum newspaper in Vibank, Sask.