Former St. Joe's School Site housing development not proceeding
Posted on 26 May 2022 by Prairie Post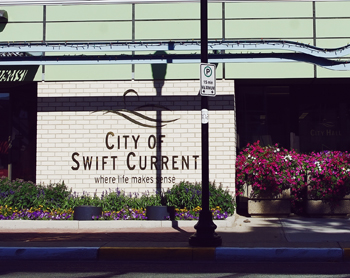 In April of 2021, the City of Swift Current entered into a development agreement with Mr. Sid Tams of Living Skies Development Ltd. to develop the former St. Joe's school site into twenty-four (24) residential lots intended for affordable single-family homes and 4 – four-plex units.
"We had a fantastic plan for the site and had tremendous support from the City, as well as from those who attended the open house we conducted," stated Mr. Tams. "Our team worked extremely hard to design the site to accommodate our plans; however, there have been certain challenges that have occurred that simply won't allow us to proceed."
Tams indicated that the specific challenges included engineering difficulties to accommodate the sanitary sewer system; COVID-19 and its complications; hyperinflation for all construction materials; and rising interest rates.
"Living Skies Developments Ltd. would like to thank the City of Swift Current for their cooperation and support for the project and we look forward to working with the City on future opportunities," said Tams.
Mayor Bridal indicated that the City understands the challenges Living Skies Developments Ltd. encountered and although disappointed that the project won't proceed, believes that at some time in the future the land will be developed.