Traffic Restrictions Downtown – Central Ave N & Cheadle St
Posted on 25 May 2022 by Prairie Post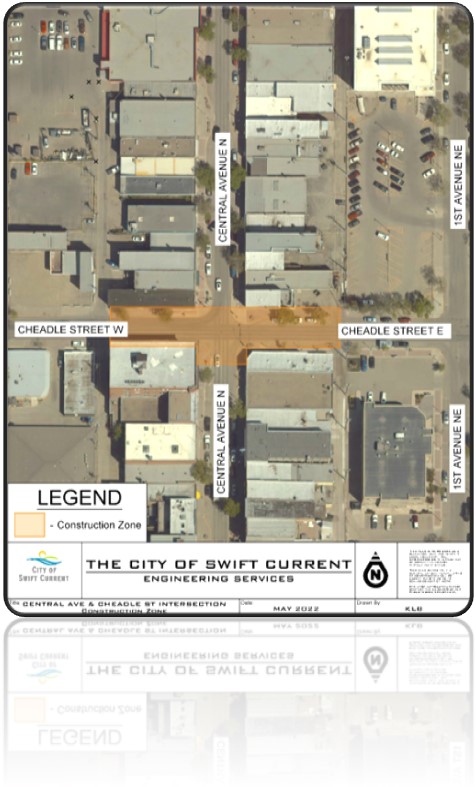 The City of Swift Current would like to inform residents and motorists about the construction taking place on the intersection of Central Avenue North and Cheadle Street, resulting in lane restrictions beginning Wednesday May 25.
The objective of this project is the installation of new traffic structures to conform with the other completed downtown intersections.
During this project:
• Traffic will be permitted through the intersection, but it will be restricted to one lane only
• Street parking on Central Avenue North and on Cheadle Street may be periodically reduced corresponding to the lane restrictions.
• Access to specific properties may be limited or altered.
• Pedestrian traffic is not permitted through closed off areas for their safety.
Work is anticipated to be completed within two to three weeks, depending on weather conditions.
"Construction season can cause unwelcome restrictions to daily commutes, particularly when the project is in the busy downtown core ", explains Mitch Minken, General Manager of Infrastructure and Operations, "but the hope is to minimize disruptions to the business community and the public by allowing traffic to flow while the work is underway."
Motorists should exercise caution, expect minor delays, or plan an alternate route during this time.
The City thanks its residents and all motorists in advance for their patience and cooperation.