Swift Current hosting Saskatchewan's Annual Provincial Disc Golf Tournament
Posted on 24 May 2022 by Prairie Post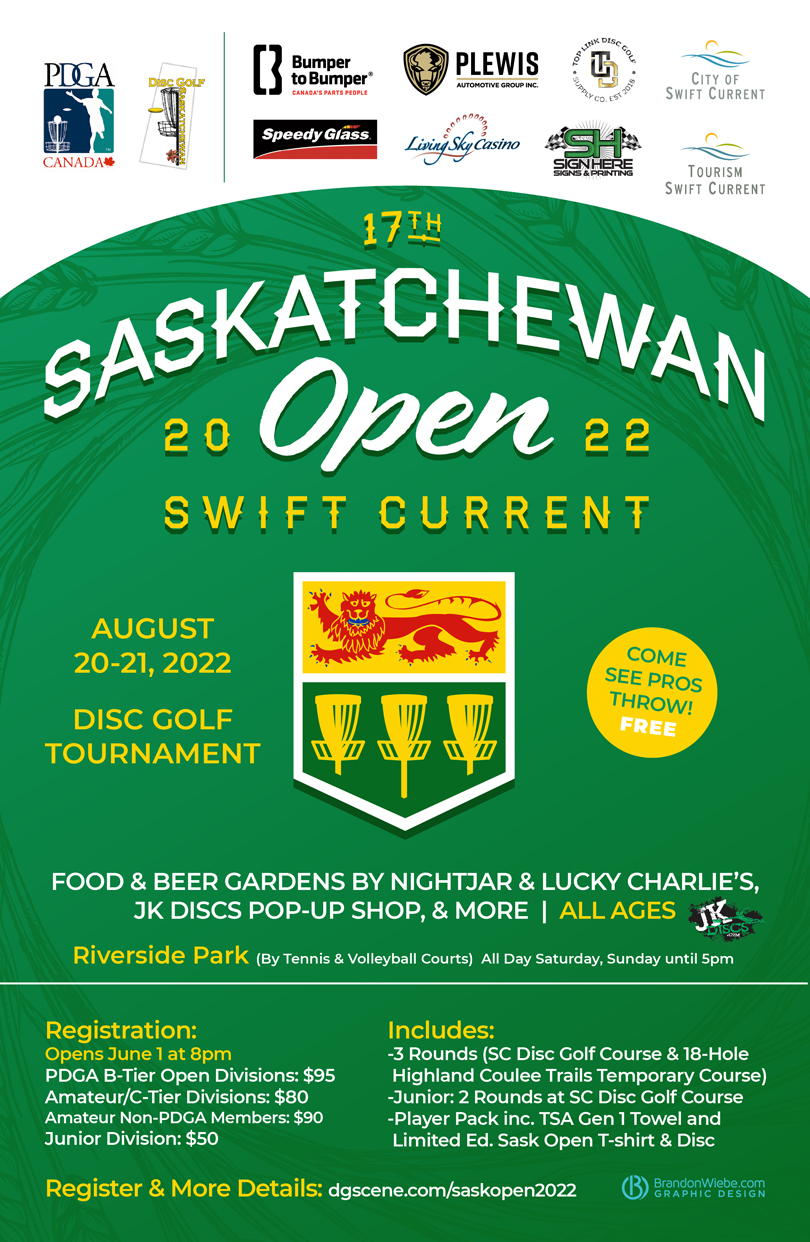 Swift Current will be hosting Saskatchewan's Annual Provincial Disc Golf Tournament Aug 20-21—The Saskatchewan Open.
Registration for the event opens June 1st at 8pm, and is expected to fill within the first couple of days. If locals want the opportunity to play in any of the offered divisions of the tournament, they need to be prepared to sign up on this date at http://www.dgscene.com/saskopen2022. Further information can be found on the website and on the Facebook Page "Swift Current Disc Golf".
The event will likely draw B-Tier professional disc golfers from SK, AB, and even from BC and MB. However, there are many amateur and junior divisions to play in, so all are welcome to register.
Spectators are more than welcome to take in the event and see the pros throw; with a 'Golf Central' area located in the Volleyball Court at Riverside Park, where they can view hole 1 and 18 from bleachers, enjoy local cuisine and beer gardens by Nightjar and Lucky Charlie's, and shop the Pop-Up Disc Golf store provided by JK Discs of Strathmore, Alberta.