NHL Central Scouting has seven Broncos listed
Posted on 5 May 2022 by Prairie Post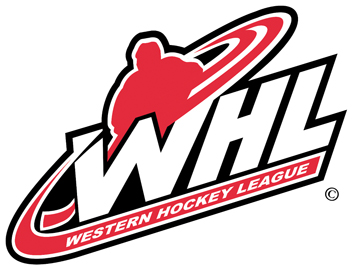 NHL Central Scouting released their final rankings for the 2022 NHL Entry Draft Thursday morning, and six Swift Current Broncos were listed. Owen Pickering (15th North American Skaters), Josh Filmon (38th NA Skaters), Josh Davies (69th NA Skaters), Connor Hvidston (107th NA Skaters), Mathew Ward (137th NA Skaters), Rayan Bettahar (188th NA Skaters) and Reid Dyck (8th NA Goalies) were listed.
Pickering, from St. Adolphe, Man., was one of the biggest risers in Central Scouting's rankings this season, beginning the year as a C-ranked skater and now finishing at . Pickering's play also took major strides as he solidified himself as a bonafide number one defenceman in the WHL in just his 17-year-old season. Appearing in 62 of the Broncos 68 games, Pickering recorded 34 points (9-23-34) while logging big minutes in all situations.
He was also named to the CHL/NHL Top Prospects Game in Kitchener, Ontario in March, and also represented Team Canada at the IIHF World U18 Championship in Germany. Recording two assists in four games, Pickering was named one of Canada's three best players at the end of the tournament.
Filmon, from Winnipeg, Man., exploded offensively in his second season with the Broncos by recording 45 points (23-22-45) in 67 games. Skating on the wing of the Broncos top line, the majority of Filmon's goals came at five-on-five as he scored five power play goals in 21-22.
Like Pickering, Filmon was invited to both the CHL/NHL Top Prospects Game and the World U18 Championship, picking up an assist in three games for Team Canada.
Davies, from Aidrie, Alta., combined speed, strength and offence to record 36 points (16-20-36) in 64 games in his sophomore season with the Broncos. A true power forward, Davies also racked up 119 penalty minutes during the 21-22 season which put him third in the WHL at season's end. Over in Germany at the World U18 Championship, Davies added an assist in three games played.
Hvidston, from Tisdale, Sask., had an impressive rookie season in the WHL by recording 32 points (13-19-32) in 58 games. Beginning the season in more of a defensive role, Hvidston's offence broke through after the Christmas break as 21 of his 32 points (10-11-21) came in the second half of the season. His faceoff percentage also improved immensely following the Christmas break, improving from 40.2 per cent to 49.0 per cent in the second half. His strong play in the second half earned him an invite to the World U18 Championship where he posted two points (1-1-2) in four games.
Ward, from Kamloops, B.C., picked up where he left off in his first season in the WHL by leading the Broncos in scoring with 57 points (22-35-57) in 64 games this year. In his short WHL career to date, Ward has recorded 79 points (28-51-79) in 88 games. Ward scored timely goals for the Broncos this season with seven game-winning goals and seven first goals, which ranked tied for fourth and tied for fifth in the WHL respectively.
Ward was also called upon to don the Team Canada sweater at the World U18 Championship, recording a goal and an assist in four games. His goal came on a penalty shot against the USA.
Bettahar, from Rodgau, Germany, transitioned smoothly to the WHL with 15 points (1-14-15) in 63 games in 21-22. Drafted fifth overall in the 2021 CHL Import Draft, Bettahar has already represented Germany at the World U18 Championship twice, playing in last year's event in Texas before returning to the national team this year in his home country of Germany.
Dyck, from Winkler, Man., played 23 games in his second season in the WHL, posting a 6-12-1 record with a 4.26 goals against average and an .884 save percentage. Dyck was also invited to the World U18 Championship and took the reins as Team Canada's starting goalie. He was named one of Canada's top three players at the end of the tournament.
The 2022 NHL Entry Draft is slated for July 7 and 8 at the Bell Centre in Montreal.