Ability Bowl enjoys record numbers; major SaskAbilities Swift Current success
Posted on 4 May 2022 by Matthew Liebenberg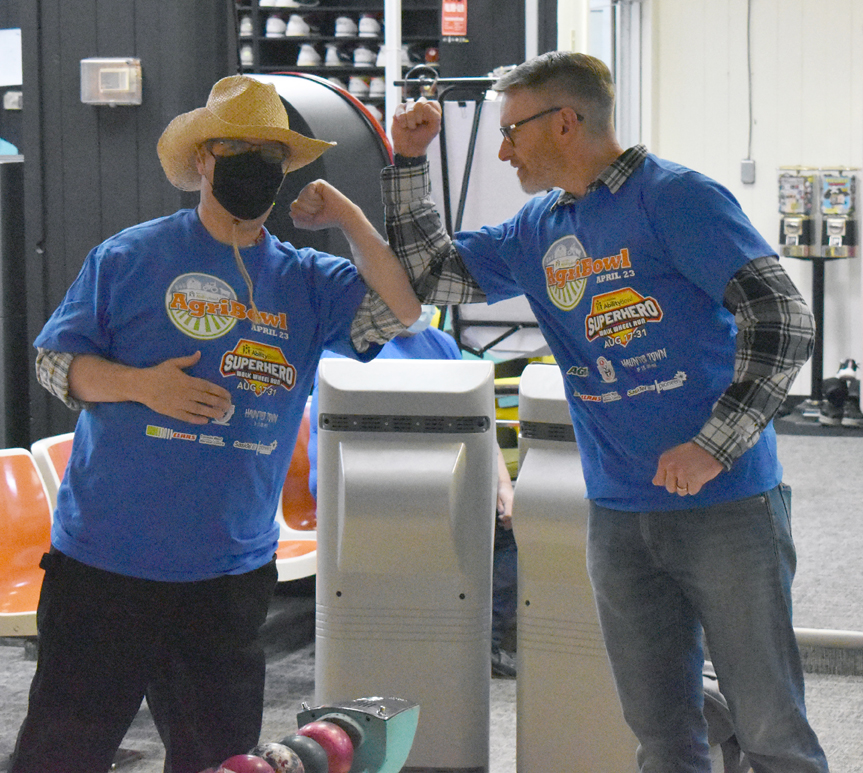 Great community support helped SaskAbilities Swift Current to host a successful 33rd edition of Ability Bowl at The Social Bowl bowling alley in downtown Swift Current, April 23.
The event raised $65,526 to support recreational programming for young people experiencing disability. There were 150 bowlers, 27 teams and a record number of sponsors and community volunteers.
Ability Bowl has been a longtime flagship fundraiser for SaskAbilities Swift Current, but it did not take place for the past two years due to the COVID-19 pandemic. It has become a tradition for each Ability Bowl to have a theme that adds to the fun and excitement of the event The 2022 event was called AgriBowl in recognition of the hard work of farmers and ranchers in the region.