Paving program begins May 2 for 2022
Posted on 2 May 2022 by Prairie Post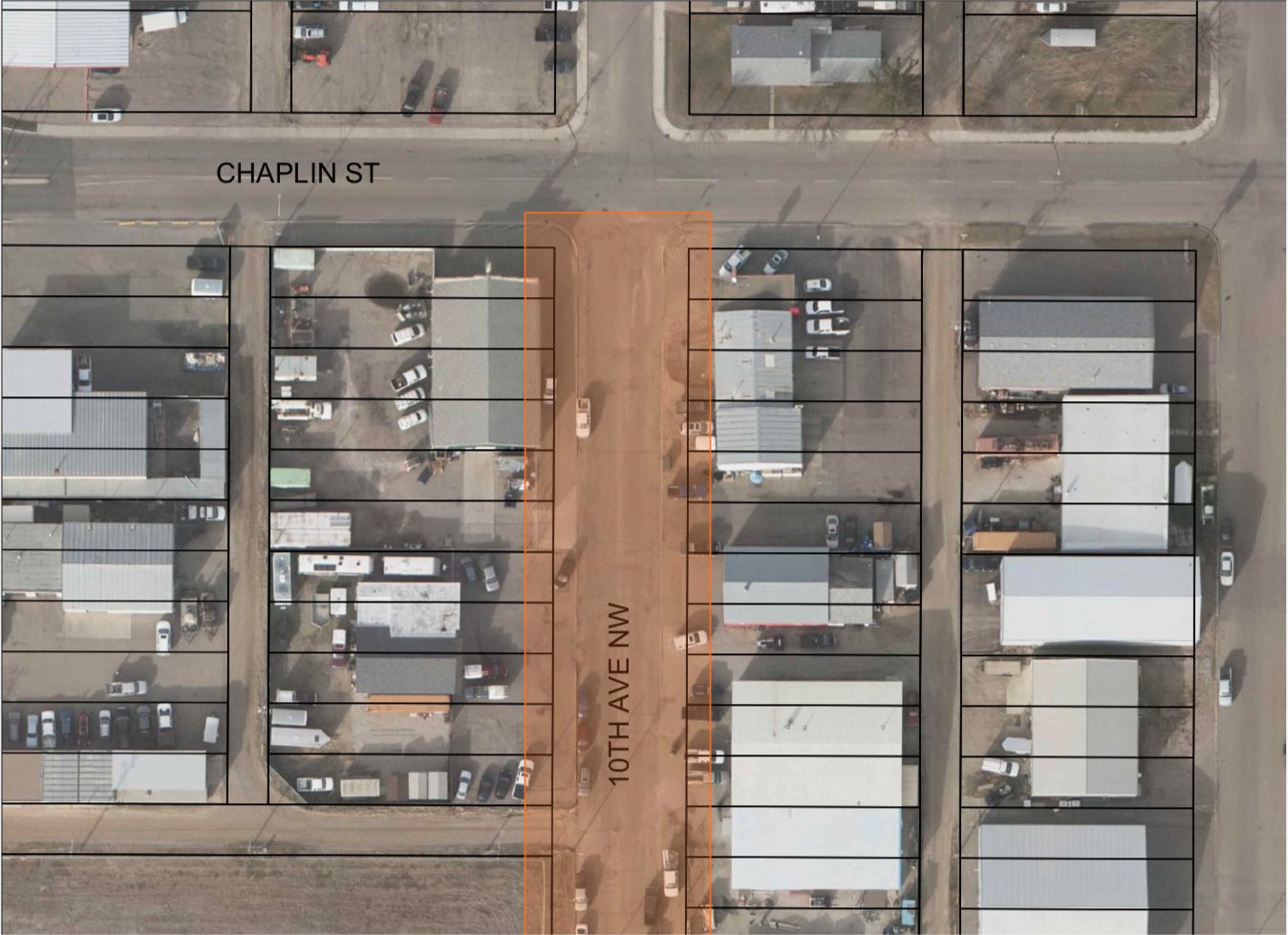 The City of Swift Current wishes to advise residents and motorists that the annual paving program will begin today with spot repairs in various areas of the city, which will result in brief traffic restrictions to accommodate the work.
The paving program will continue throughout May and into the summer months during favourable weather. When traffic is impacted significantly in an area, the City will advise with additional news releases, social media posts, and notices to Emergency Medical Services. For up-to-date progress on the program, residents can review the Construction Updates page on the City's website at http://www.swiftcurrent.ca/construction
"In general, we want to bring the public's attention to paving season so that everyone is prepared for construction zones. Traffic can be affected, such as limited to one lane for brief periods as patching repairs are made, but there will be signage to guide people through the construction," explains Mitch Minken, General Manager of Infrastructure & Operations.
The City would like to thank residents and motorists in advance for their patience and cooperation.
PAVING & CONCRETE PROJECTS
Identified projects and their timelines (click on MAP for each project for a work area) include:
Early May:
10th Avenue NW – Cheadle to Chaplin – early May start, approx 2 weeks long. MAP
Jubilee Drive – Jubilee Road to North Hill Drive – early May start, approx 2 weeks long. MAP
Middle May:
Central Ave & Cheadle St. Intersection – mid-May and into late July. about 49 days. MAP
300 BLK Central Ave – DT Sidewalk Rehab & Central & Herbert – Mid-May to June, about a month long. MAP
10th Ave NE (Chaplin St to North St) – 2nd week of May start, about 2 weeks long. MAP
Cheadle St E (Central Ave to Alley) – north sidewalk repair. Mid-May to early June, about 2 weeks. MAP
South Railway St. W (Treens to Triways) – 2nd week May to 3rd week May, about 6 days. MAP
Late May into early June:
Gladstone St. W (11th SW to Field Drive) – near end of May, approx 3 days. MAP
Gladstone St. E. (2nd Ave SE to 4th Ave SE) – 3rd week of May, approx 3 days. MAP
4th Ave SE (Settlement repairs) – 3rd week of May – couple of days work. MAP
Central Ave S & Gladstone intersection – 3rd week of May – couple of days work. MAP
Gladstone St. E. (8th Ave SE to Golf Course Entrance) – end of May, into early June. approx 4 days. MAP
June: Chaplin St. (11th Ave NE to 13th Ave NE) – 1st week of June, couple of days. MAP
Sidney St. W. (Central Ave to 1st Ave NW) – 2nd week of June, couple of weeks long. MAP
July:
5th Ave SE & Weaver Cres. – grant dependent – MAP
1st Ave NW & Sidney St. – grant dependent – MAP