Swift Current's Pioneer Co-op AGM: 2021 – record sales & $14.1 million in patronage allocation
Posted on 20 April 2022 by Prairie Post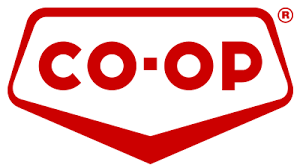 At the Pioneer Co-op Annual Meeting held April 19, members heard that their organization had record sales, gained strength and became more resilient during a turbulent 2021.
"The pandemic, supply chain and weather-related issues all created difficult circumstances," stated CEO, Larry Kozun. "We needed to think differently, innovate, and challenge assumptions while ensuring the delivery of essential services to Southwest Saskatchewan. We are truly local and provide an economic benefit to our members. Our earnings are made here and they stay here."
Karla Clifton, Pioneer Co-op Controller, reported that the Pioneer Coop Board of Directors has approved $14.1 million in patronage allocation for 2021, based on record sales of $345 Million. Board Chair, Uli Cartman, announced that the percentages for the patronage allocation will be Food: 3%, Hardware, Lumber, Plumbing: 2%, Pharmacy: 5%, Agro: 5%, Fertilizer: 1%, Service Station & Petro: 6% (7.0 cents/litre), Farm Fuel: 7.5% (7.0 cents/litre), and Wine & Spirits 2.5%.
A total of $108,000 was donated to support local events and community initiatives in 2021 in keeping with the Pioneer Co-op's belief in supporting, contributing to and enhancing all the communities that they serve.
One of the major business improvements during the year was the construction of the Springs Drive Gas Bar, Car Wash and Liquor Store in Swift Current. Other improvements included Fertilizer B Train Trailers, a Petroleum Delivery Truck & Pup, Pharmacy Pac Med & Pac Vision, a Storm Seed Treater, and Electric Vehicle Charging Stations.
"Pioneer Coop has received exceptional support from our members at all of our retail locations in each community. We thank you for your support. It shows what we can accomplish together." Kozun said. "I would like to thank Pioneer Co-op team leaders and members for their dedication, contribution and leadership that led to a successful 2021 and also express my appreciation to the Board of Directors for their time, leadership, guidance and support."