Welding extravaganza does the job
Posted on 23 March 2022 by Prairie Post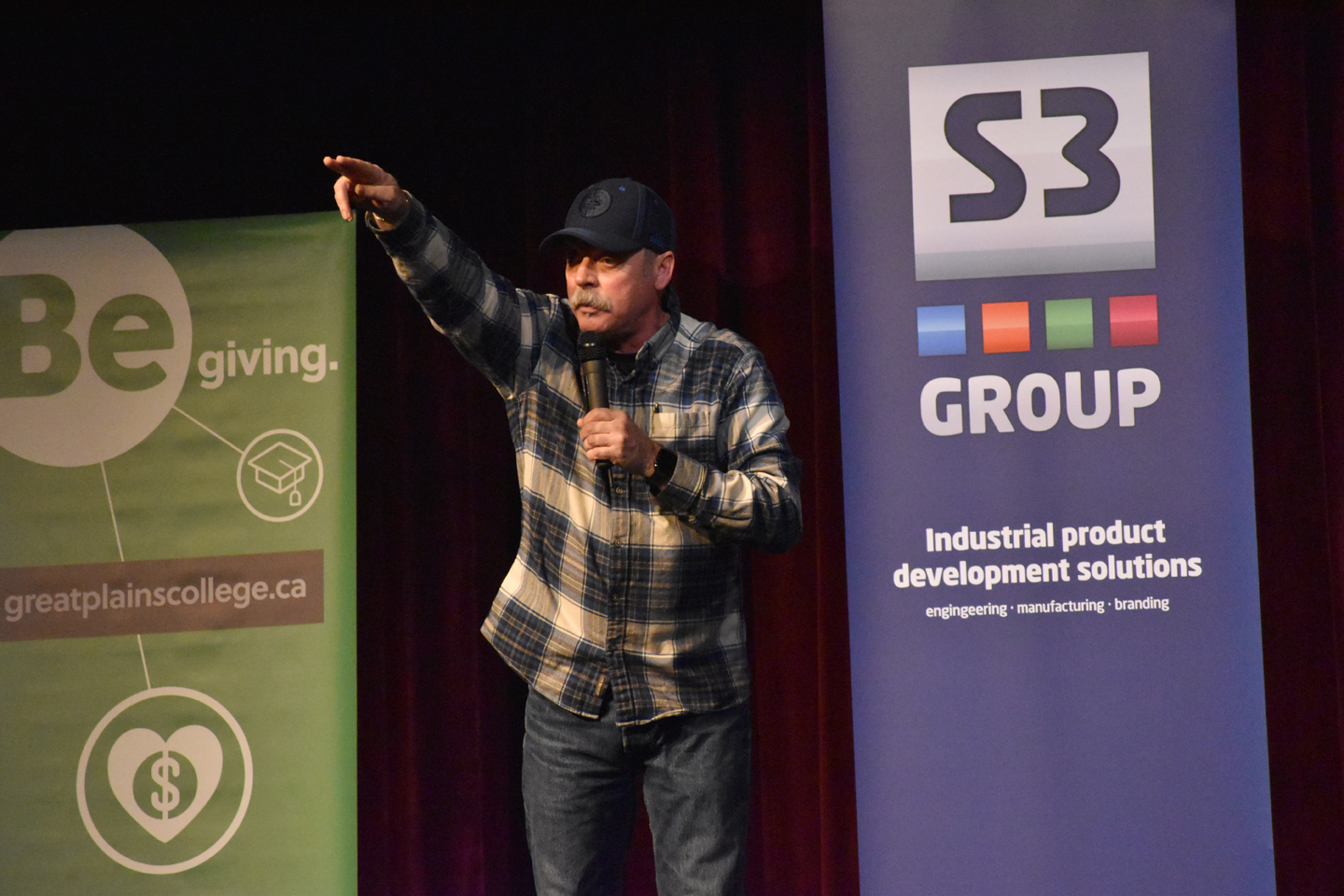 Auctioneer Skip Neufeld takes a bid on a custom metal art piece during the live auction.
The creative side of welding was on display at the 10th annual Carhartts & Caviar welding showcase and auction that took place at the Swift Current campus of Great Plains College, March 10.
Welding students and their instructor, alumni and local businesses created 10 unique metal art pieces for the live auction by auctioneer Skip Neufeld.
All proceeds from the event will be used to support the welding program at the college and to provide scholarships for students. The previous nine years of the event has raised nearly $200,000 for the welding program and scholarship fund.