Swift Current Fire Department releases details regarding last week's fire at the Swift Current Comprehensive High School
Posted on 16 March 2022 by Matthew Liebenberg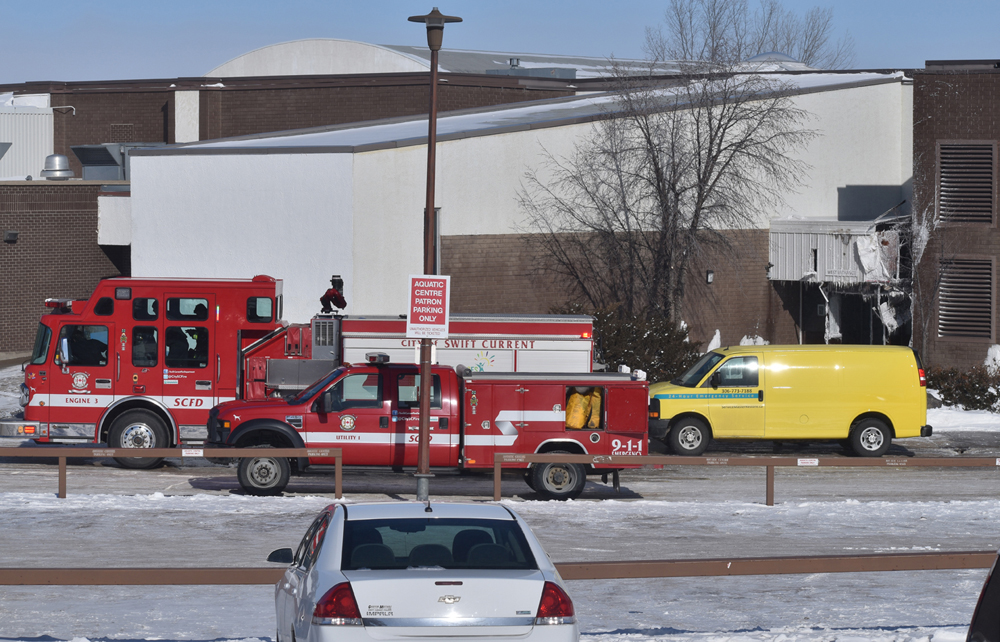 Emergency vehicles and a contractor vehicle outside the west entrance to the Swift Current Comprehensive High School, where the fire occurred on March 10.
The fire was discovered in the west school entrance in a building overhang, on the afternoon of March 10. The building was evacuated by school staff. Swift Current Fire Department Crews arrived at approximately 1:42 PM and worked to extinguish the fire, ultimately extinguishing the fire with minor damage to the building structure at 2:38 PM.
Swift Current Fire Department staff have since investigated the fire, and the probable cause of the fire was found to be electrical and accidental in nature.