Fire causes evacuation of Swift Current high school
Posted on 11 March 2022 by Matthew Liebenberg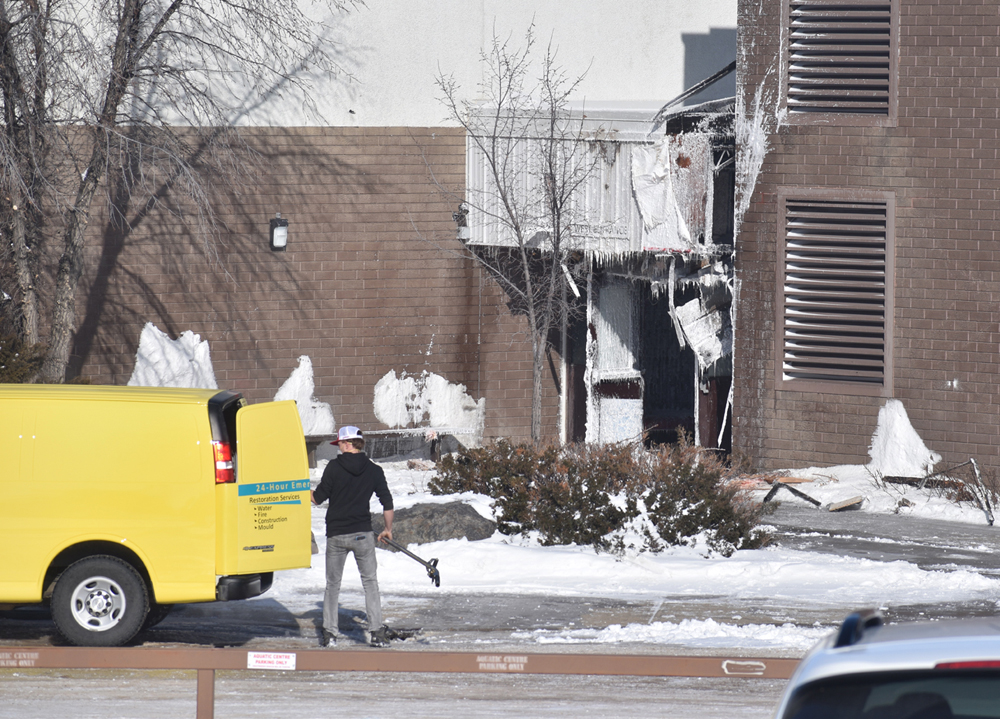 Clean-up started shortly after the fire at the high school's west entrance was extinguished.
A fire at the west entrance of the Swift Current Comprehensive High School resulted in the evacuation of the building, March 10.
All students and staff were evacuated safely to neighbouring O.M. Irwin School. According to a Swift Current Fire Department incident report released to media the following day, there was smoke coming from the west school entrance when firefighters arrived.
"The immediate assistance from Hutch Ambulance staff and RCMP members allowed fire crews to concentrate all efforts towards an aggressive successful fire attack," the report noted.
The Swift Current Fire Department responded to this emergency call with five vehicles and 14 personnel. There were no injuries to firefighters or members of assisting agencies during the response to the fire.
The incident report categorized the structural damage as moderate and also described the content damage as moderate. The cause of the fire was still under investigation at press time.
Clean-up started shortly after the fire was put out and the Chinook School Division issued an update on the situation. It indicated that there was a strong smoke smell in parts of the school building and contractors were on scene to ensure that it will be safe for students to return. All classes moved to remote learning on March 11 as a precautionary measure.
The fire resulted in the closure of the adjacent Aquatic Centre by the City of Swift Current. The facility remained closed until the following morning.