Chinook School Division purchasing 12 new buses for just over $1 million
Posted on 3 March 2022 by Matthew Liebenberg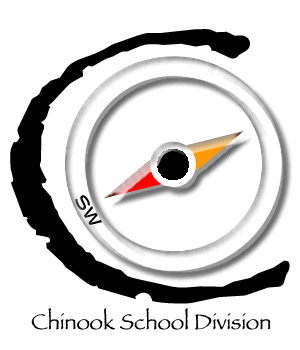 The Chinook School Division will be spending just over $1 million to purchase 12 new school buses for delivery before the start of the next school year.
The purchase of the new school buses was approved by the Chinook Board of Education during a regular board meeting, Feb. 14.
The school division will purchase seven 29-passenger buses from Legacy Bus Sales at a cost of $545,825 plus taxes as well as five buses, consisting of a 52-passenger bus and four 46-passenger buses, from Western Canada Bus at a cost of $552,683 plus taxes.
Chief Financial Officer Sharie Sloman said the school division received four responses during the tender process. Price was an important consideration in the evaluation criteria, but also the delivery date. It was important to have these buses ready for the start of the new school year in September.
The five buses from Western Canada Bus were already built and it also happened to be among the lower prices in the tenders received. These buses are already in Saskatchewan and ready to go.
The chassis have already been ordered for the other seven buses that the school division will purchase from Legacy Bus Sales, and the supplier provided a guaranteed delivery date of Aug. 31.
The purchase of these 12 vehicles will be part of the ongoing process to right-size the school division's bus fleet.
"That will keep us in our rightsizing process, which is what we've always looked at to make sure we have the right size of buses on the right routes," she said after the meeting. "Each year when we're looking at purchasing new buses, we're taking that into consideration. Do we perhaps need more smaller buses, more larger buses? In this case I think we bought two more smaller buses than large buses, just to keep with our ratio and to make sure that we're covered in the rightsizing."
All 12 buses will most likely be used on rural routes, because the vehicles currently used on the city bus routes are still in good shape. The urban bus routes are shorter and the paved roads are causing less severe wear and tear on vehicles compared to the rural routes.
"We're such a large rural division and we put lots of kilometres on every year," she said. "With the number of kilometres that we put on and with the 300,000-kilometre lifespan, we basically wear out a bus a month. So we need to basically replace 12 buses a year in order to keep our fleet where it is."
Any increase in bus prices will therefore be a concern for the school division, because it will have an impact on their ability to replace buses. Sloman noted the school division has already seen an increase of about 10 per cent in bus prices.
"As prices go up and funding gets tight, then it's tougher and tougher for us to make that replacement," she said. "So then we'll only be able to do a 10 bus replacement or a nine bus replacement, which will then make it interesting whether we can keep existing buses on the road or what options we'll have to look at there."
The school division already considered a potential alternative option during this tender process, which included the option of purchasing used buses. However, it did not appear to offer a real benefit.
"We were just looking to see if maybe we could get more buses for the budget that we were approved," she explained. "We thought we might be able to get more buses or if there was a non-availability of new buses on the timeline we were looking. We wanted the option to see if there was some used out there and we wanted an idea what the price for used was and if there was much difference between new and used. We found that based on what was available and what it come in the tender, it was a better deal for us to go new this go around rather than used."
Resignation of school board trustee:
Long-time school board trustee Dr. Shane Andrus submitted his resignation from the board due to his relocation.
His letter of resignation was accepted with regret during the regular Chinook Board of Education meeting, Feb. 14.
"Dr. Shane will be missed very much," Board Chair Kimberly Pridmore said during the meeting. "We always appreciated his insight and the dedication to his constituents in the Burstall, Leader and Fox Valley area."
Dr. Andrus noted in his letter of resignation that it was an honour to serve as trustee of Subdivision 1 for about nine years, but his physical relocation of residency made it necessary to resign with regret. He mentioned that trusteeship is an honour and a privilege.
"Truly, I thank the many wonderful people for the fantastic memories I leave with," he wrote in the letter. "While we have faced challenges, we can celebrate significant positives which have occurred."
The current term of trustees will continue until 2024. The Chinook Board of Education will therefore call a by-election for Subdivision 1. Katelyn Toney, the trustee for Subdivision 4, will in the meantime serve as the interim contact for Subdivision 1.