Ability Bowl returns this spring with agriculture theme to raise funds for SaskAbilities Swift Current
Posted on 2 March 2022 by Matthew Liebenberg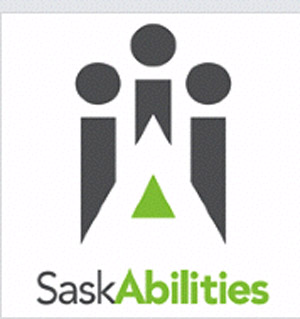 A key fundraising event for SaskAbilities Swift Current will be making a return this spring after a two-year absence due to the COVID-19 pandemic.
The 33rd edition of Ability Bowl will take place at The Social Bowl bowling alley in downtown Swift Current, April 23.
SaskAbilities Swift Current Community Relations Coordinator Candace Toma said the organization is looking forward to the continuation of this long-time tradition and it is hoping this announcement will get the excitement going for the event.
"We certainly want everybody to be so excited and get that energy going back as we fall into the tradition of when we would typically have Ability Bowl in a normal year," she mentioned. "It is typically one of the last two Saturdays at the end of April. … We've come up with a plan that we feel that we can absolutely hold the event this year with some slight modifications, and certainly want to plant that seed into people's heads that we are planning to have Ability Bowl with the theme AgriBowl this year. We want to get it onto people's radar so they can start with that fundraising and excitement and planning for costumes for this year."
This annual bowling fundraiser has been a flagship event for SaskAbilities Swift Current for three decades and they therefore want to ensure it will continue.
"We certainly experienced the feedback," she said. "When you have an event that's taken place for so long in the community, there's obviously going to be some disappointment when you can't host that event as you typically would have in years past. And that doesn't just extend to our organization, but I think to the greater community as well. … We just felt very strongly as an organization, where Ability Bowl has been such a staple and a good part of our fundraising, that we would have that opportunity to again share in that excitement as an organization and offer that same excitement to the community at large."
SaskAbilities Swift Current organized a new event called Superhero Bowl: Walk, Wheel, Run to continue raising funds during the past two years while the Ability Bowl could not take place. Participants in the new event raised funds through pledges to walk, wheel or run over a distance of their choosing. It has proven to be a success and SaskAbilities will therefore be continuing this event in August.
"We've been able to recruit some different participants that may have not been involved with SaskAbilities in years past," she noted. "So we're getting the old and the new with the introduction of having these two events this year. We're really excited about that."
The combined fundraising goal for the Ability Bowl in April and the Superhero Bowl: Walk, Wheel, Run in August will be $100,000.
"The programs and services that these fundraising events will support are those recreational and youth orientated programming for youth across southwest Saskatchewan," she said.
Funds raised from the Ability Bowl will support individuals from southwest Saskatchewan to attend Camp Easter Seal at Manitou Beach, which is the only fully barrier free camp in the province. These funds will also be used to support the virtual and in-person summer fun programming provided by SaskAbilities Swift Current for children and youth aged six to 22 years.
The Social Leisure Youth Program (SLYP Out) is another program that will benefit from funds raised during Ability Bowl.
"It's a year-round opportunity for social programming for young people experiencing disability ages six to 22," Toma explained. "So that could be anything from going to a concert, it could be going to 57s games or Broncos games. It depends on what the interests are of the individuals who are participating and we work with our experienced staff to provide that social inclusion and support for our clients in the community."
Each Ability Bowl has a theme to add to the fun and excitement of the event. This year's event is called AgriBowl in recognition of the hard work of farmers and ranchers in the region.
"There are so many producers in this area and it's such a strong agricultural community," she said. "They are just such tireless and hard workers as part of our food chain and just giving back to the community. We certainly wanted to pay tribute to the work that they do that may or may not get noticed, and we wanted to tip our hats to them and just say thank you for all that you do. So reflecting on the theme, we want people to certainly embrace that and dress as you would naturally pay tribute to the agricultural community."
The return of Ability Bowl is also the first opportunity for SaskAbilities Swift Current to partner with the new owners of the downtown bowling alley, Teagan and Garnet Gader. It has been renamed and is now called The Social Bowl. It was previously known as Frontier Lanes and former owner Judy Kress was a strong supporter of Ability Bowl.
"We've had such a wonderful long-standing partnership with Judy and Frontier Lanes," Toma said. "She was always so giving and generous with her time and her venue, and we've experienced that same generosity and that same support from Teagan and her husband Garnet, who are the new owners of The Social Bowl. … They've been so wonderful to work with and so understanding of the importance that Ability Bowl does have within this area and we are just so grateful to be able to continue that partnership in the same venue."
The format of Ability Bowl will be slightly modified to ensure the safety of participants, but the essential elements will remain the same. Teams will have a lot of fun and there will be a variety of prizes, including for top fundraisers and best-dressed participants.
"We certainly are really excited to get out there and start fundraising, and just getting together," she said. "I think it's going to be a lot of fun."
Space is limited as part of the safety planning for Ability Bowl. Teams are therefore encouraged to register early. Registration packages can be picked up at the SaskAbilities Swift Current branch, located at 1551 North Railway St. West. Online registration opens in early March at http://www.abilitybowl.ca
For more information about Ability Bowl, call or text Candace Toma at 306-750-7427 or send an e-mail to abilitybowl@saskabilities.ca