Southwest Newcomer Welcome Centre will celebrate International Women's Day 2022 March 8
Posted on 2 March 2022 by Prairie Post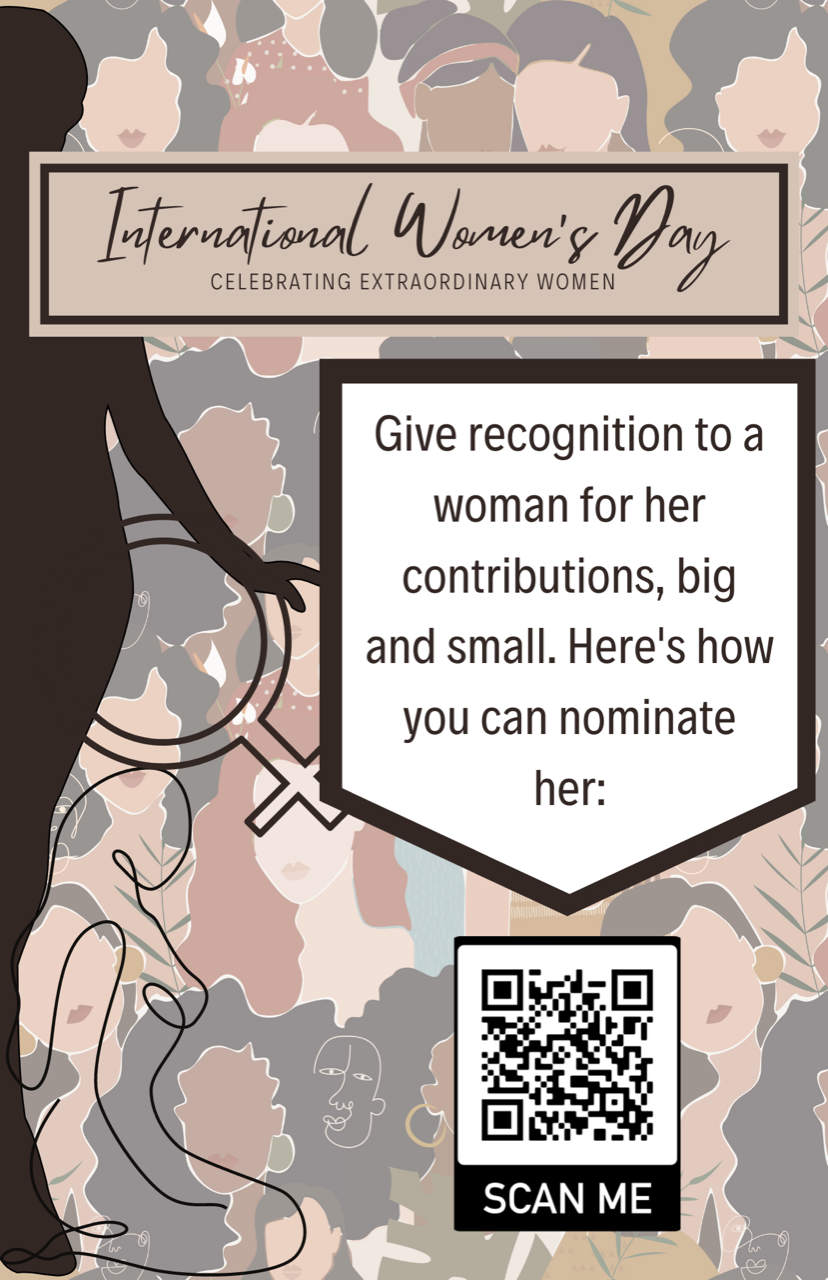 International Women's Day 2022, #BreakTheBias will be celebrated by the Southwest Newcomer Welcome Centre.
This month of March, in celebration International Women's Day, the Southwest Newcomer Welcome Centre would like to celebrate our extraordinary women in the southwest by recognizing their work and successes, whether big or small.
To celebrate this important event, several organizations have come together to lead an IWD Campaign. For this year, Southwest Newcomer Welcome Centre have chosen the campaign theme #BreakTheBias.
IWD 2022 campaign theme: #BreakTheBias
• Imagine a gender equal world.
• A world free of bias, stereotypes, and discrimination.
• A world that is diverse, equitable, and inclusive.
• A world where difference is valued and celebrated.
Collectively we can all #BreakTheBias. https://www.internationalwomensday.com/theme
As part of this campaign, Southwest Newcomer Welcome Centre encourages everyone to recognize a woman in their life who was able to break the bias and has embraced diversity and inclusivity, has celebrated our differences, and has worked towards equality. This woman can be your mother, wife, sister, teacher, coach, co-worker, and others who have overcome biases and barriers in their personal life, work, or career.
A wall of recognition will be provided at the library where the pictures and write-ups of the women being recognized will be displayed. The display will be available starting March 1 and will last for the entire month of March.
The materials for this campaign will be released in the social media of the different partner organizations. We will also be distributing posters, and giving away cards with QR Code that leads to the nomination forms.
On March 8, there will be a gathering at the Swift Current Library at 5:00pm.
Southwest Newcomer Welcome Centre would like to acknowledge all the organizations that are part of this campaign.
Chinook Regional Library
Canadian Mental Health
City of Swift Current
Family Resource Centre
SaskAbilities
Swift Current and District Chamber of Commerce
Southwest Crisis Services
Southwest Homes
Southwest Multicultural Association
Southwest Newcomer Welcome Centre
Southwest Youth Emergency Shelter (Dorie's House)
Swift Current Library
The Center
Victims Services -Southwest