First United Church in Swift Current becomes affirming
Posted on 18 February 2022 by Prairie Post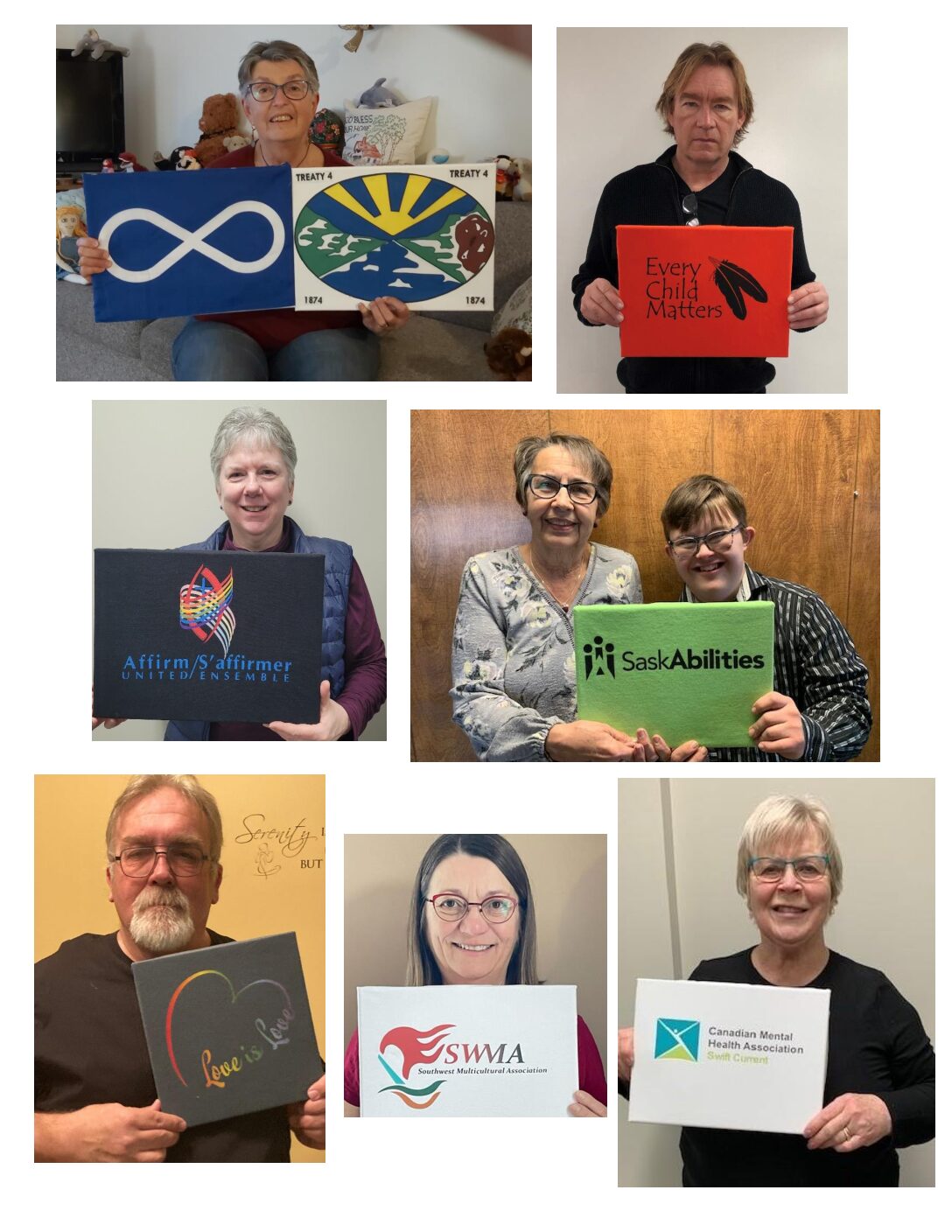 Contributed
First United Church in Swift Current is excited to let the community know that we have recently become an Affirming Ministry. The Affirming process at First United Church has been a journey of exploration, education, and action which has centered around increasing our congregation's awareness of oppression and marginalization, power and privilege, and equity and social justice.  
The Affirming Ministries Program is offered through Affirm United (AU), a partner of the United Church of Canada. Ministries are invited to enter a process to become Affirming, with the goal of publicly, intentionally, and explicitly welcoming people of all sexual orientations, gender identities, and gender expressions. First United Church has embraced that goal while also expanding our vision to include explicitly welcoming people across a wide range of groups who experience marginalization in our society.
Through information, personal stories, and reflections that have been woven into worship services, educational sessions, and congregational emails, First United's Affirming process has fostered increased awareness and understanding across a variety of topics. These include: differing abilities, accessibility, power and privilege, stereotyping and prejudice, sexual orientation, gender identity, ageism, poverty, climate change, racial justice, and Truth and Reconciliation. In addition to our educational focus, we have been building relationships with groups representing marginalized people within our community, and we are very grateful for those connections.
As the final step in the process, on November 28, 2021, First United Church held a congregational meeting via Zoom to vote on officially becoming an Affirming Ministry. The vote was based on an Affirming Vision Statement and Affirming Action Plan which you can check out on the Affirming Ministry page on First United's website (www.firstunitedsc.ca). Turnout to the meeting was strong and the motion passed with 98% of votes in favour!
On Feb 6,, First United Church held an Affirming Ministry Celebration service via Zoom. Speakers representing a variety of groups and movements shared personal reflections on what it means to them to have First United become an Affirming Ministry. We invite you to view the recording of the celebration on the First United Church website (http://www.firstunitedsc.ca).
First United Church is excited about where we have been on our Affirming journey thus far and excited about the possibilities of where we might head next. Being an Affirming Ministry is an ongoing, ever-changing, transformative process, not a destination that we will someday reach, and we feel blessed to be exploring this process here in Swift Current.