RCMP and missing girl's mom plead for safe return and ask public for help, but no Amber Alert
Posted on 16 February 2022 by Prairie Post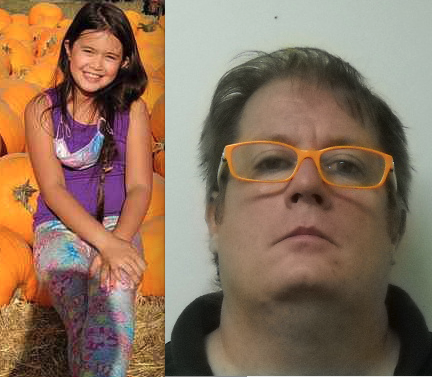 Saskatchewan RCMP release plea video of Sarah Jackson's mom to help generate public tips
RCMP released a video to the public that features Mariecar – Sarah Jackson's mom and an RCMP officer appealing to anyone who has information with regards to this ongoing investigation.
The video can be found on the Saskatchewan RCMP YouTube channel here: https://www.youtube.com/watch?v=Hj0LX3yjuiw
"We released this video because we know it can be shared and reach a large number of people," shares Insp. Josh Graham, acting Officer in Charge of Saskatchewan RCMP Major Crimes. "We are hoping it will reach the right person – the person who has information about where Sarah is. This investigation is active and ongoing. We repeat our appeal to the public. Please: help us locate Sarah Jackson."
What can the public do to help?
· Share this video. Tell others to share it, too.
· Report tips and information about Sarah and Michael's whereabouts to police or anonymously.
Sarah Jackson is a seven-year-old little girl. She is believed to be with her father, Michael Gordon Jackson. There is a Canada-wide warrant for Michael's arrest. He is charged with abduction in contravention of a custody or parenting order. Sarah's mom has full custody of her.
Anyone with information about the whereabouts of Sarah or Michael Gordon Jackson are asked to call the Saskatchewan RCMP at 310-RCMP (7267) or (306) 780-5563. Information can also be submitted anonymously to Crime Stoppers at 1‐800‐222‐TIPS (8477) or http://www.saskcrimestoppers.com.
At this time, the criteria is not met for an Amber Alert. Investigators continue to assess the circumstances and information related to this file on an ongoing basis and as new information is reported to the police.
Background: https://www.rcmp-grc.gc.ca/en/news/2022/saskatchewan-rcmp-request-public-assistance-locating-michael-gordon-jackson?fe