Swift Current site of support for the truckers convoys
Posted on 9 February 2022 by Matthew Liebenberg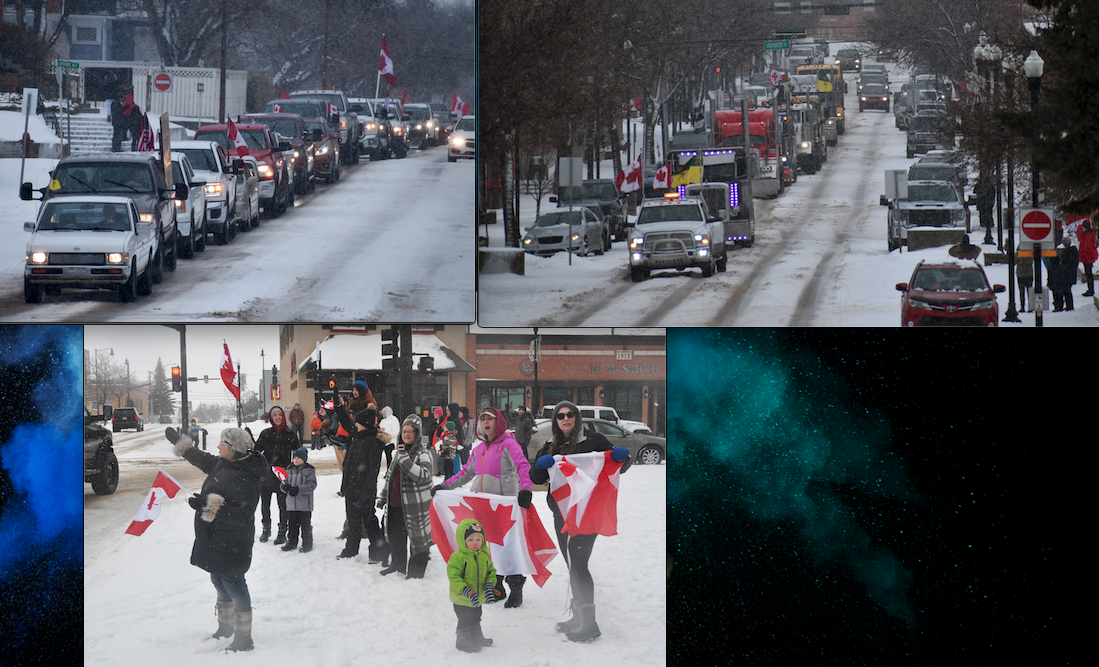 Clockwise from top left: Semi trucks lead the protest convoy along Central Avenue North in downtown Swift Current. Parade vehicles drive along Chaplin Street East towards downtown Swift Current. Spectators show their support for the parade in downtown Swift Current.
Supporters of the protests against COVID-19 measures and vaccine mandates participated in a parade of vehicles through Swift Current on Saturday afternoon, Feb. 5.
The convoy of semis, trucks and other vehicles gathered on the city's west side and travelled along a circular route around the city that took them through the downtown area.