Technology upgrades support effective learning in Chinook School Division
Posted on 3 February 2022 by Matthew Liebenberg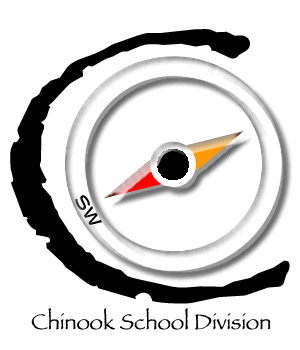 A variety of technology upgrades will continue to provide students and staff in the Chinook School Division with the necessary technical support for learning activities.
Manager of Information Systems Rob Geiger provided details about recent upgrades during the presentation of the technology status report at a regular meeting of the Chinook Board of Education, Jan. 10. He also provided additional details afterwards to the Prairie Post.
Technology has played a significant role since the start of the COVID-19 pandemic to make it possible for learning to continue under various circumstances, but he noted there is also a limit to its role.
"It certainly has become more essential for function when we had to send students home due to COVID or work from home or teach from home and so on," he said. "I think people have become more reliant on technology for the last two years than they have ever before in education. We've probably reached a point where we're not going to become more reliant on it. You do need to have that interaction between student and teacher, and having that physical presence is so incredibly important."
The provision of Chromebooks to students for learning has been a significant part of the school division's hardware plan for several years. There are approximately eight Chromebooks for every 10 students in the school division.
The number of Chromebooks available in schools makes it possible to provide these devices on a one-to-one basis for Grade 3-12 students. This arrangement works well in schools.
"This seems to be a pretty practical level, because most students in grades K to 2 don't use a Chromebook on a regular basis," he said.
Some schools have used their own funds to purchase additional Chromebooks to provide students in all grades access to these devices on a one-to-one basis.
"If we saw students in kindergarten to Grade 2 using Chromebooks a lot more and if schools told us they have a strong need for those kids to have devices, then we would look at increasing the actual numbers of Chromebooks available to students," he said.
The one-to-one ratio does not apply to the Swift Current Comprehensive High School, where students still have access to devices in a computer labs.
Now that the overall provision of Chromebooks to students in the school division is at 83 per cent, the focus is changing towards replacing existing devices.
"We purchased a lot of Chromebooks over a four-year period and we continue to increase our stock, and just like everything else they age out and eventually become end of life," Geiger said. "They have a lifespan of anywhere from five to seven years. We're getting to that stage where the Chromebooks that we first bought are no longer eligible for updates and are getting a little bit old. So now we're typically not buying new Chromebooks to increase our numbers, but to replace the Chromebooks that we have already there. That's going to be the standard for the next little while, as we're going to continue to replace them as they need to be replaced."
This process started in 2021 and it will remain an ongoing budget requirement for several years while existing devices are replaced.
Students and staff are using a large variety of mobile and other technology devices in schools, which has placed the existing wireless network infrastructure under strain. The school division therefore implemented a project to replace old wireless access points with new hardware and to install more access points, which requires extensive wiring in most school buildings.
This has been a time-consuming process and there have been delays due to supply chain issues, which delayed the arrival of new wireless access points with six months.
"I'm hoping that we can get all of this wrapped up by the end of the summer and then we'll have a really robust wi-fi network that we can count on for many years," he said.
Pandemic related supply chain issues have also been impacting various other technology purchases, for example new printers, keyboards and laptops.
"It has certainly been challenging, just like it has been for everybody else," he said. "We have managed to stay ahead of most of the demand, but there are some cases where schools are waiting for something and we just can't get it to them as fast as they might like. Fortunately, we've been able to anticipate the need and get ahead of it with orders."
Cyber attacks continue to be a significant security risk for the Chinook School Division and there are ongoing efforts to implement firewalls.
"Whenever we find out about a security vulnerability, we do our very best to protect ourselves against it," Geiger noted. "You do the best you can, but you cannot predict what someone is going to find as vulnerability."
Phishing attacks against school division employees have become a significant problem. Such an attack involves sending a fraudulent message to trick a person to reveal sensitive information.
The school division is using KnowBe4 awareness training to educate employees about the risk of phishing attacks and to help them identify a potential attack.
"That's what in IT is referred to as the human firewall," he said. "It's the idea of protecting yourself from attacks that go through human beings. So through education we hope to build a human firewall and stop some of those attacks. Humans are the vulnerability right now. We've got our firewalls and our security software to the point where it's really pretty good, but humans are still the weakest spot."
There are monthly phishing simulations to evaluate the response of employees and to determine if anyone will respond to a phishing e-mail. The use of the KnowBe4 program is helping the school division to improve its risk score for phishing attacks. The industry average for individuals responding to a simulated phishing e-mail is 29 per cent and Chinook staff have been scoring below 10 per cent. As a result, the school division's calculated risk score continues to improve.