Coldest Night of the Year fundraiser in Swift Current with help to support youth
Posted on 26 January 2022 by Matthew Liebenberg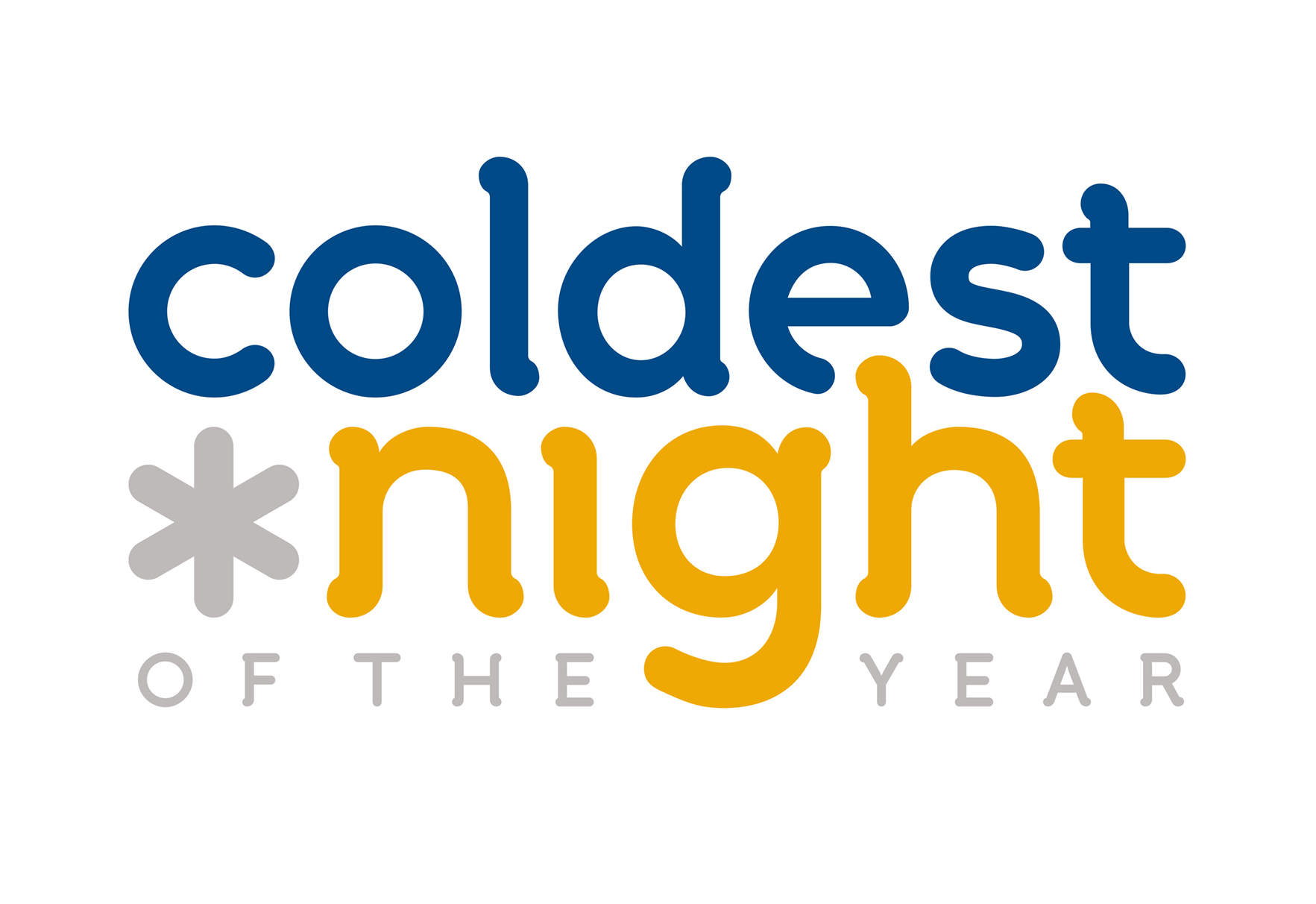 A community walk hosted by the Swift Current Community Youth Initiative (SCCYI) at The Center will raise funds for this non-profit organization and make a difference to individuals experiencing homelessness, hurt and hunger.
This is the second year that the SCCYI is hosting the Coldest Night of the Year fundraising walk in the city.
""We're excited about it, to have an opportunity to once again host an event that did really well for us last year," SCCYI Executive Director Nathan Wiebe said. "It's not only in the fact that we were able to try something brand new to us, but also realizing just the value of creating an atmosphere of a team environment, something that we value at our organization very much, within the community and bringing the community together."
Coldest Night of the Year is a national fundraising initiative that partners with non-profit organizations in communities across Canada to organize an annual walk in February.
A walk on a chilly evening can cause people to reflect on the situation of individuals who need a helping hand and participating teams can make a difference through the funds they raise for a local charity partner.
Wiebe noted that awareness is an important aspect of the event hosted by the SCCYI in Swift Current, both with regard to the plight of individuals and the work done at The Center.
"It's bringing awareness to the hungry, the hurting and the homeless in our community, and with our counselling that is very busy in assisting people with their mental health and just supporting people through their struggles in our current time," he said. "And this year we're expanding it to our mentoring program as well, which has a long waiting list of youth that are looking for a positive influence in their lives to support them through this time also. So there's a lot of potential for the event. There's just an atmosphere of trying to continue to be a staple in bringing awareness to these important issues."
This year's in-person walk will take place on Feb. 26. Teams have the option to participate in the in-person event with a walk over a route of two or five kilometres or alternatively teams can organize their own walk on a route they choose over one of these distances on any day of the month prior to Feb. 26.
There was no organized, in-person walk last year in Swift Current due to the pandemic, and he is therefore looking forward to have it as part of the 2022 fundraiser.
"This year we've scheduled it on Feb. 26 to have an event at The Center that's keeping the safety measures and the regulations in mind and at the forefront, but we want to have an opportunity to connect with people that are supporting us in this event to bring something to the community that is needed in the middle of winter, when people are feeling a little isolated and when people are feeling they just need something to do," he said.
The formal walk will start at The Center in downtown Swift Current. Walkers will follow a clearly signed route over their preferred distance. There will be route marshals and a rest stop on the five-kilometre route with snacks and drinks.
This year's event will build on the success of the inaugural Coldest Night of the Year in Swift Current in 2021, when there were 20 teams with 99 walkers.
"We also had 458 individual donations and at the end of the day our final number was just under $43,000 brought in," he said. "So being one of our bigger fundraisers of the year, we looked at that as just a tremendous success, as a great learning experience."
Wiebe felt confident the 2022 event will have a similar positive outcome. There were already 16 teams with 64 walkers registered by the end of the third week of January. Teams have been actively raising support and funds for their upcoming walks.
"In transitioning into this year, we were able to see sponsorship increase dramatically," he said. "We have S3 Group as our title sponsor and it has come in supporting us in many ways within the event, which is amazing. We have a whole bunch of other sponsors. … In conversation with businesses this year we saw a lot of people come on board right away to get involved with the event and to see the value in what it brings to our community."
This year's fundraising target for Coldest Night of the Year in Swift Current is $55,000. He felt this goal at attainable and with community support it might even be possible to be the leading event fundraiser in Saskatchewan. Several other communities in the province is also hosting Coldest Night of the Year fundraisers.
"We're hoping to see around 25 teams with about 150 walkers," he said. "That's the goal, but we're definitely looking at getting more people in the community. We're just encouraging anybody that wants to get involved in raising awareness for mental health in our community, for supporting the hungry, the homeless and the hurting in our community, to put in a team and to raise funds. The process is really easy, as far as registering a team, recruiting team members, and then sending out information and messages to family and friends for donations. We saw a lot of success from different teams last year."
An important goal of this year's event is to encourage youth involvement and to get youth to organize their own teams. There are several prizes available to win. The top fundraising youth will receive a PlayStation 5, the top fundraising adult will win a smart TV, and the team with the highest total raised will win an opportunity to experience a Swift Current Broncos game from a corporate suite.
The funds raised through the event will support both the counselling and mentoring programs at The Centre, which have experienced a greater need for support and guidance. There were over 900 visits to the counselling program during the past year, of which around 45 per cent were for youth and the remaining visits were either youth and families or parental support.
"This year, because of the great need, we hired a part-time counsellor to assist in our service," he said. "So we have one full-time and one part-time counsellor, and we also hired a program administrator as well, who is another full-time position that is solely focused on volunteer support and recruiting mentors."
The mentoring program has been offered for several years, but it has been growing for the past 18 months and at times there have been a waiting list of up to 20 youth looking for a mentor, which made it necessary to hire a full-time program administrator.
"We've seen that as an incredible, increased need and therefore saw it as a viable, full-time position to which we just hired," Wiebe said. "We're really hoping with that investment that we can see more lives changed and affected for the good."
The pandemic has played a role in exposing the need for support services to youth and families in the community.
"There's a compounding sequence of events that happens through life, and sometimes it takes something like a pandemic to be the straw that breaks the camel's back in a sense," he said. "So when we look at the different folks that we have the opportunity to support, the pandemic is not necessarily the sole contributor, but it definitely is part of why people are coming in and trying to work through things that they're struggling with, why youth are coming in to seek help about various things that they're struggling with in their lives. We don't see this ending any time soon. When it comes to investing in mental health or when it comes to investing in that kind of support, we see that as a top priority."
To register a team for the Coldest Night of the Year fundraiser in Swift Current, to donate to a team, or to make a donation to the event, go to the Coldest Night of the Year website (www.cnoy.org). There is a link on the website to each participating community in Canada. The information for Swift Current includes details about all the teams, and there is an option to make online donations.