Chinook School Division takes on responsibility of COVID-19 contact tracing
Posted on 19 January 2022 by Matthew Liebenberg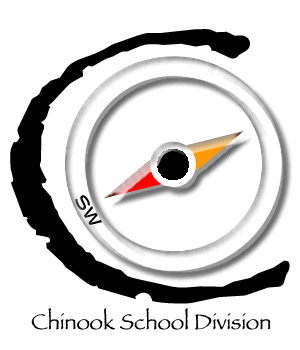 The Chinook School Division's goal is to continue to keep schools safe as it takes on the additional responsibility of COVID-19 contact tracing.
"We have to keep schools safe," Chinook Director of Education Mark Benesh told the Prairie Post. "So we have to problem solve that circumstance."
The change to the contact tracing procedures for Saskatchewan schools was announced by Minister of Education Dustin Duncan on Jan. 5 as students and staff returned to classrooms after their winter break amidst rising COVID-19 cases in the province driven by the highly contagious Omicron variant.
The Saskatchewan Health Authority (SHA) was previously responsible for contact tracing, but now positive test results of students and staff from rapid antigen or PCR tests must be reported to their local school office. The school will then take steps to notify those considered close contacts of the individuals who tested positive.
"Previously Health would have been responsible for all the contact tracing," Benesh said. "It's now been downloaded to school divisions to follow up. A parent will contact a school and say my son or daughter has tested positive and we did the test on this day, and it's now on the school and the school division to ensure that communication goes out to all the close contacts. And so all the work is now being done at the school division level and school compared to when Health facilitated and coordinated all that work."
Previously the school division's role was basically to communicate any information received from the SHA. The school division will still be looking towards the SHA for supportive guidance and the local medical health officer will also be engaged when there is a suspected COVID-19 outbreak at a school, which might require investigation and advice on mitigation measures. An outbreak is defined as three or more cases in a class or cohort of students.
"We have an excellent working relationship with our local health people," he said. "There are lots of circumstances where we ask for clarification and they give us some additional information, but what's changed is it's taken off them to coordinate and it's really just been put on schools and school divisions to run with this."
The school division might request assistance from SHA under certain circumstances, for example if a parent challenges information provided by a school.
"If a parent wants to challenge, all we're doing is saying there's been a positive case, this is what's been reported to us, please follow these guidelines laid out by the government," he explained. "So Health has a little bit more power behind that than we might have."
According to Benesh there might be some benefit to the changed procedure due to the fact that the school division is now taking care of the entire process.
"Now that we have to do it all, I guess to some degree we ensure it's as efficient as possible," he said. "But the fact is, it is extra work. … All these rapid tests that we're accounting for, we're just seeing cases that are beyond what we normally worked with. So that has added as much as just the fact that they have changed things too, because now there's just more things for us to work through."
Another part of the challenge for the school division is the revised close contact protocol and self-isolation requirements that were also introduced on Jan. 5. Procedures and requirements are different for vaccinated and unvaccinated students, as well as for students who are asymptomatic or symptomatic. The school division therefore needs to communicate these details in a manner that will help students to comply with the requirements.
"We would do our best to ensure that through the letters that are sent, which has a chart that hopefully lays it out in a manner that is clear," he mentioned. "But I would say that because things have continued to change, it does challenge parents and schools and everybody, even ourselves, to ensure that we're following things in a manner that need to be."
Deputy Director of Education Kathy Robson added that the school division will rely on the SHA to provide additional details to clarify questions that families might have about the close contact protocol and self-isolation requirements.
"One of the things that we've really tried to do is encourage people to call Health, so to call 811," she said. "If there are things that we can't answer, then we're asking them to call or if there's some question around when the isolation date should be, rather than us fielding that, we're telling our schools to call 811 and get some clarification from Health."