Swift Current Municipal Detachment had a busy New Year's Day
Posted on 6 January 2022 by Prairie Post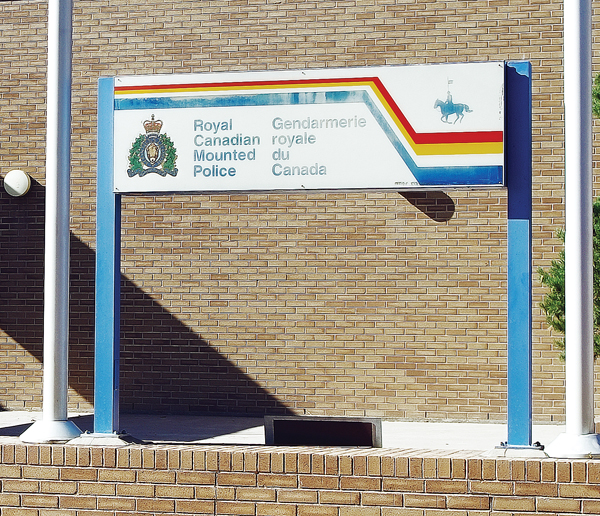 The following is a synopsis of calls for service for the dates indicated:
DECEMBER-31
4:13 PM – while on patrol officers issued a written warning to the driver of a brown Dodge Durango for holding, viewing, using or manipulating an electronic device while operating a motor vehicle.
4:44 PM – request to remove an intoxicated female from the caller's commercial dwelling unit on the 100 block of North Service Road W who was refusing to leave. Police attended and gave the female a ride home to her own residence.
6:43 PM – report of the caller's neighbour driving impaired. The caller advised the neighbour had asked for a ride because he said he was drunk and when she declined he got into his white Ford truck and drove away. The caller was unable to provide any vehicle plate information or the neighbour's name, only a brief description of what he looked like. Police made patrols but did not locate the vehicle. A short time later the caller contacted police again to advise that he'd returned home and provided police with his licence plate should the vehicle been seen out driving again.
9:26 PM – report of a male who lives in the caller's group home had left saying he was going to an establishment however, when she called the location he was not there. Police made patrols but did not locate the male and when officers followed up with the caller she'd advised he'd still not returned home and was likely at a friend's residence. Police followed up with the caller again and were advised the male had returned home.
JANUARY-01
12:01 AM – police assistance was requested at a location on the 900 block of Central Avenue N where Highway Patrol officers had stopped a Chevrolet Impala. During the vehicle stop a search of the vehicle was conducted and a weapon, drugs, cash and electronic devices were located. An adult male was arrested and will be charged with one count of possession of a weapon, one count of carrying a concealed weapon under the Criminal Code and one count of possession for the purpose of trafficking under the Controlled Drugs & Substances Act.
12:21 AM – report of an intoxicated patron refusing to leave an establishment on the 500 block of Cheadle Street W. Police attended the location and were informed the male had left prior to their arrival.
1 :42 AM – 911 hang up call from a residence on the 700 block of Colonel Otter Drive. Police confirmed there was no emergency taking place, a child in the home had dialled 911 by mistake.
2:25 AM – report of the caller's adult son borrowing the caller's vehicle and he still has not returned with it and is not answering her phone calls. While police were on the phone with the caller she advised that her son had returned home with the vehicle and their assistance was no longer required.
1 :20 PM – report of a two vehicle collision on Memorial Drive. The driver of a black Ford F150 failed to yield to oncoming traffic while turning into a parking lot hitting a grey Ford F150. Police attended the collision scene and spoke with the driver of the black Ford who smelled of cannabis. In speaking with the driver and his passenger, an adult female, they were both adamant the passenger had been the only one to consume cannabis in the vehicle however, a field sobriety test for alcohol and drug consumption was performed. Police suspended his driver's licence and the truck was impounded. No one was injured as a result of the collision. The driver of the black Ford F150, an adult male, was charged for possessing, consuming or distributing cannabis in a vehicle under the Cannabis Control Act. He was also charged with operating a motor vehicle without a valid driver's licence and failing to yield to oncoming traffic when making a left hand turn under the Traffic Safety Act. The passenger of the black Ford F150, an adult female, was also charged under the Cannabis Control Act for possessing, consuming and distributing cannabis in a vehicle. This matter is still under investigation.
3:55 PM – request from Moose Jaw Police Service to check a residence in Swift Current to see if a missing female youth was there. Police attended the residence and there was no answer.
7:16 PM – 911 call from a female advising she was outside of the Detachment to make a statement in relation to a vehicle collision. Call takers provided the caller with the non-emergent phone number and police also gave the caller a verbal warning about the proper use of 911 .
8:59 PM – report of a possibly suicidal individual. Police attended the individual's residence and confirmed they were not a risk to themselves or others.
JANUARY-02
4:45 AM – while on patrol officers issued ticket to the driver of a white GMC Sierra for speeding.
8:16 AM – 911 call from a male speaking nonsensically about being in a rural hospital and downed power lines. Call takers were able to determine that the caller was actually in Swift Current residing in a care home. Police contacted the home and staff were able to confirm the caller was there and no emergency was taking place.
1 :58 PM – report of the caller being harassed by her ex-boyfriend who keeps repeatedly messaging her. The caller did not wish to have the ex charged only wanted him told to quit contacting her. Police spoke to the male and he was told to stop contacting the caller.
2:11 PM – found jewelry turned into the Detachment and placed into lost and found .
9:53 PM – request to conduct a wellbeing check on the caller's sibling who resides in Swift Current and has not been heard from for a few days. Police were able to locate the sibling at a friends residence, he had forgotten his cellphone in his friend's vehicle who had gone out of town so he was not able to respond until the friend returns with his phone in a few days.