Chinook School Division implementing plan to support mental health and wellness
Posted on 5 January 2022 by Matthew Liebenberg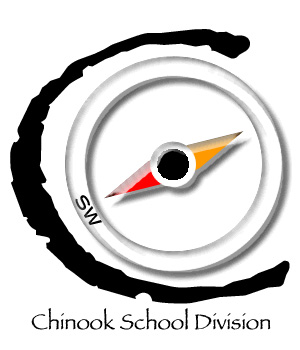 The Chinook School Division is implementing a new plan to support mental health and wellness in schools.
Superintendent of Learning Bob Vavra provided details about the 2021-22 mental health and well-being plan at a regular Chinook School Division board meeting, Dec. 13.
"I'm really excited about this one," he said. "This is quite different from many initiatives that I've been a part of before and the schools have really supported it and embraced it."
The Chinook School Division created the plan as a means to implement a provincial education goal to support mental health and well-being in schools. The plan includes professional development, classroom support and engagement with families and community resources.
"We thought it was really important to bring those groups on board," he noted.
Strategies were developed to re-engage and connect with students as they returned to their schools after the interruption caused by the COVID-19 pandemic. The purpose of these strategies was to provide a welcoming and caring environment for students, and to ensure that students feel a sense of belonging.
The implementation of activities in support of this plan already began prior to the start of the 2021-22 school year. There was a virtual presentation in the spring of 2021 by clinical social worker and psychotherapist Lynn Lyons to teachers and parents about dealing with anxiety.
Kevin Cameron, an expert in traumatic stress, made a presentation to Chinook principals in the spring and to teachers in the fall about mental health and dealing with COVID-19, and what it going to be like for students when they returned to school.
"That was very helpful in preparing us for that piece," Vavra said. "We also created some wellness kits that we delivered to all our staff, which would be teachers, EAs, support staff, and bus drivers, on their own personal wellness and well-being and supports that they could put in place and people they could call if they needed help."
There were welcome back activities for students at the start of the school year and opening day professional development activities for staff. Teachers were required to complete a mental health professional development module that will help them to identify students at risk and then ensure they receive the necessary support.
Surveys were done in the school division to determine the mental health and well-being resource needs of teachers, administrators and student services teachers. Feedback from these surveys indicated that staff want more information on mental health issues, they want hands-on activities for their classrooms and schools, they expressed a need for additional professional development opportunities, and they want to have time to network and gain ideas from other schools.
Several actions were implemented in response to the feedback from these surveys to provide support in different areas. Professional development opportunities have been incorporated in monthly principal meetings, which provide principals with information to share with staff. The school division's behaviour coach created calming kits for schools.
"We gave one to every school across the division," Vavra said. "It's a little kit with different activities that kids could do to reduce their stress, and I've heard actually some schools have calming rooms now. So it's really good. They're really embracing the mental health and well-being initiative and they're putting supports in place to meet the needs of the kids. And of course, our coordinators are supporting this as well in every school."
Various professional development opportunities are provided to Chinook staff. At least one person in every school received mental health first aid training, and three extra training sessions were added to train more staff.
Two training sessions about autism will take place this winter, and there was already a training session in early December about non-violent crisis intervention. Training about the violence threat risk assessment protocol is also provided to staff. In total, over 200 staff will receive training through these different sessions.
A high school student survey among students in grades 7-12 was completed on Dec. 10. The results from this survey about mental health and wellness with be provided to schools and counsellors to assist them in making improvements to support services provided to students. A follow-up survey among students will be carried out in June 2022 to evaluate the effectiveness of support services offered to them.
The Chinook School Division is currently considering the feasibility of offering a mental health and well-being online course to high school students. The course will be offered if there is sufficient interest from students and it will be available in the fall of 2022.
The school division's goal is to reach out to and partner with other organizations and community groups during the implementation of the Chinook mental health and well-being plan.
The school division received two grants from the Saskatchewan Ministry of Education, which is used to fund mental health first aid training and suicide intervention skills training for counsellors. Chinook received a French Immersion minority language grant from the federal government in 2020 and again this year. These funds are used to purchase mental health and wellness library resources.
A partnership between the Chinook School Division and Dorie's House Treatment Centre in Swift Current will result in the creation of a 0.5 FTE teaching position to support mental health and addiction learning at Dorie's House. The funding for this position will initially be received from the Ministry of Health, but during next year the Ministry of Education will start to provide this financial support.
A partnership with the Regina Industry Council that includes funding from Industry Canada will allow the school division to have a 0.3 FTE teaching position to support transition to workplace and training opportunities for students.
Another partnership is taking place with the City of Swift Current's Safe Places initiative. The school division will be participating in a pilot project to evaluate modules and resources about mental health and bullying that were created for counsellors to use with students. The feedback from the school division will assist Safe Places to make improvements before these resources are made available for broader use.