Second Pioneer Co-op Liquor Store for Swift Current
Posted on 27 December 2021 by Prairie Post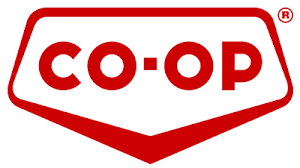 Pioneer Co-op members and customers will soon have opportunity to shop at a second Pioneer Co-op Liquor Store in Swift Current.
Construction on the new facility, located at the corner of Springs Drive next to the new Pioneer Co-op Gas Bar/Carwash, will begin immediately and is expected to be completed by May 2022.
"The model/store layout for this location will be similar to our Maple Creek and Shaunavon liquor locations which features the liquor store along side the gas bar. This provides great convenience and improved in-store traffic flow for our members and customers." said Larry Kozun, CEO of Pioneer Co-op. "We hope to have it open in time for people to fuel up, get their car washed and pick up their liquor supplies before they head out to the lake for the 2022 May long weekend."
The 4100 square foot building will provide modern spacious surroundings, competitive pricing, and an extensive selection of wines, beers and spirits – all topped off with the exceptional customer service that Pioneer Co-op is known for. An expansive walk-in cooler will feature ice-cold beer, coolers and more. It is expected that an additional 10 positions will be created when this location is up and running.