More than $30 million already awarded to local and Indigenous companies on Great Plains project
Posted on 17 December 2021 by Prairie Post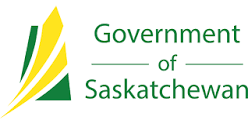 Construction of SaskPower's Great Plains Power Station is well underway, with significant progress made on the foundation and underground installations. The work to date includes more than $30 million in support from local and Indigenous companies, contractors and workers.
Since Burns & McDonnell broke ground in Moose Jaw's Agri-Food Industrial Park in March 2021, major construction contracts have been awarded to Saskatchewan businesses for road construction, civil works, foundation pours, underground installations, steel erection and more.
"With Great Plains, we are well on track to exceed the already strong local investment we saw on the Chinook Power Station project in Swift Current," said Don Morgan, Minister Responsible for SaskPower. "The $30 million invested locally to date includes $7 million in Indigenous participation – and we are just getting started."
"Involving local Saskatchewan and Indigenous suppliers and subcontractors is important to Burns & McDonnell," said Jerry Gander, Senior Project Manager for Burns & McDonnell. "As we move through the construction and commissioning phases of this project, we are continuously exploring opportunities to increase our local and Indigenous participation throughout the remainder of the Great Plains Power Station project."
When operational in 2024, Great Plains Power Station will produce 360 megawatts of reliable baseload power to support emission-free generation options, like wind and solar.
"SaskPower is set to reduce our greenhouse gas emissions by at least 50 per cent from 2005 levels by 2030, and we are looking at all supply options to get us to net-zero by 2050," said Mike Marsh, SaskPower President and CEO. "Natural gas plants such as Great Plains Power Station will help to facilitate this transition to a low-carbon future while ensuring a reliable supply of power for all our customers in the coming years."
SaskPower and Burns & McDonnell continue to engage with Indigenous rightsholders and local stakeholders to ensure they're involved to the greatest extent possible. It's not too late to get involved. More information about upcoming contracts, a list of major contracts already awarded to Saskatchewan businesses, and a drone video of progress at the work site can all be found at saskpower.com/greatplains.