Swift Current's SPCA gets great gift from Mr. and Mrs. Claus with Santa Paws fundraiser
Posted on 8 December 2021 by Matthew Liebenberg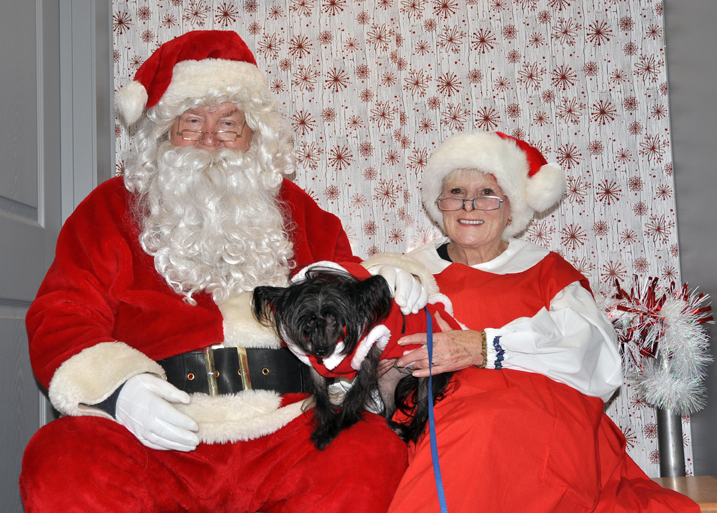 Darla, an 18-month-old Chinese Crested dog, wore her Christmas sweater for the photo session with Santa and Mrs. Claus, Nov. 27. She is an emotional support animal owned by Ruthanne Ritskes.
Pet owners showed their support for the Swift Current SPCA at the annual Santa Paws fundraiser, Nov. 27.
Santa and Mrs. Claus were at Cowtown during the afternoon to have their photos taken with a variety of pets. Swift Current SPCA Development Officer Amanda Huxted said the event raised $648. There was a good turnout of 71 pets and some children who had their photos taken with the North Pole visitors.
The shelter's resources get stretched during the winter and there are different ways to support the Swift Current SPCA during the festive season. The 2022 SPCA calendars at $15 each are available at City Hall and various business locations around the city. Tickets at $10 each are still available for the SPCA fall/winter 50/50, for which the draw date is Dec. 31.
There is still time to donate to the $21 for 2021 fundraising campaign and a list of supplies needed at the shelter is available on the Swift Current SPCA's website at http://www.spcaswiftcurrent.com. Also check out their Facebook page @swiftcurrentspca for upcoming fundraising events.