Transportation cost pressures will continue for Chinook School Division
Posted on 25 November 2021 by Ryan Dahlman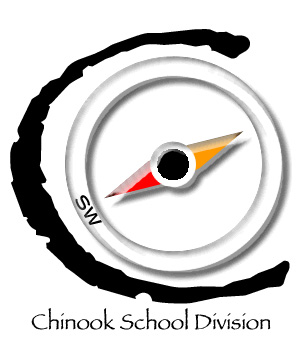 The underfunding of the Chinook School Division's transportation budget remains a cause for concern and the expectation is that cost pressures will continue.
The underfunding of the transportation budget was raised during the presentation of the transportation status report at a regular Chinook School Division board meeting, Nov. 8.
Manager of Transportation and Facilities Kevin Jones referred to the cost of purchasing new buses. The price of a 29-passenger bus was $55,867 in 2012, but last year it was $75,000. This is an increase of 35 per cent. The cost of a 53-passenger bus increased 40 per cent from $76,000 in 2012 to $107,000.
He noted that the school division will be going to tender again to replace buses, and vendors are anticipating a 10 per cent increase in vehicles, which is higher than the typical three per cent annual increase. The larger increase is due to supply chain issues related to the COVID-19 pandemic. The school division is also facing addition budgetary pressure from increased fuel prices.
It prompted a question from Chinook Board Chair Kim Pridmore about the extent of the underfunding experienced by the division's transportation budget.
Chief Financial Officer Sharie Sloman indicated last year's transportation budget was underfunded by about $2 million.
"I doubt that will change that much," she said. "So it's going to be something that we'll need to constantly look at. … Geographically the amount of miles to get kids transported to school is always going to be an issue with us, that high fixed cost."
Director of Education Mark Benesh noted the transportation department has done a lot of work over the last few years to right-size the bus fleet and to implement various cost saving measures.
"And so even despite that, we still have a shortfall of $2 million," he said. "I guess that's our work to do in trying to help the government understand, because the size of our area isn't changing, the number of kids is barely changing. So you're not being able to reduce routes just because you have one less family in a whole area. That is the reality of the circumstance."
Pridmore felt the school division might have reached a point where further cost savings are not possible due to the fixed operational costs of transportation.
"I think any messaging that we're trying to share with the Ministry or people in other positions is that I don't believe it's any longer about finding efficiencies now," she said. "It's about how are we actually being funded. So that is work we'll continue to do."
Jones provided various details about the transportation department's activities during the board meeting and in an interview with the Prairie Post afterwards.
The school division had a transportation budget of $10,011,314 for 2020-21. There was some temporary financial reprieve last year due to some specific circumstances, which resulted in a budget underspending of $838,000. This was a result of lower-than-expected fuel prices, a one-time saving on vehicle licensing and insurance due to the pandemic related SGI rebate, and a record number of days when buses were not operating due to extreme winter weather.
"We had an unprecedented amount of weather days last year that buses weren't running," he said. "In combination with lower fuel prices and buses not running, that's why we had a surplus on fuel."
Rural buses drove an average of 24,259 kilometres per day in 2020-21. The average distance driven by urban buses in 2020-21 was 1,086 kilometres per day. The school division transported 3,347 students daily in rural and urban bus routes during this period.
The school division has been able to maintain the age of the bus fleet at 10 years old or newer. The age of the entire fleet is currently seven years. Ten buses were sold for a total amount of $107,666 and 12 new buses were purchased at a cost of $994,564. The long distances traveled every school year, especially on rural bus routes, has a dramatic impact on the lifespan of buses.
"We put on 3.8 million kilometres a year," he noted. "So essentially we wear a bus out a month and we need to replace typically 10 to 12 buses a year to maintain our fleet. Once our buses get to 300 and some thousand kilometres, we typically send them off to auction. So we've got typically a dozen buses moving out to auction and 10 to 12 new buses moving in every year to replace, just to keep the fleet in good shape."
The school division completed the fifth year of the right-sizing process for the bus fleet. The purpose of this initiative is to transition from diesel to gas-powered buses, which results in cost savings on engine repairs and maintenance. The process also includes a shift to the use of smaller buses, which results in fuel savings.
Student ridership on rural routes has dropped about nine percent from 2013 to 2021, but it does not translate in a cost saving for the school division.
"We could have a route that's 80 kilometres long from the first pickup to the school, but we still have to go pick up that furthest student," he said. "So we're really not able to reduce any kilometres in that regard."
Student ridership on urban bus routes has increased between 25-30 per cent since 2013. The main reason for this increase has been the partnership with the Holy Trinity Catholic School Division, under which the Chinook School Division also provides bus transport to those students.
"So in the urban, as our numbers go up, we absolutely need more buses or we have a lot of double runs that we do," he said. "We have a double run scenario going on. That gives us the efficiencies to not need as many buses."
The 2020-21 school year was the first full cycle of applying the COVID-19 disinfection and safety procedures on buses. It included disinfection procedures for buses, while bus drivers and students had to adhere to protocols such as wearing masks. Jones said there was a significant cost to implement these measures and it was also a big adjustment for drivers and students.
Board chair and vice chair elected during organizational meeting:
An organizational meeting took place before the start of the Nov. 8 board meeting to elect the chair and vice-chair for the 2021-22 term of the board of trustees.
Kim Pridmore was elected unopposed to continue as board chair. Dianne Hahn was nominated and elected to serve as vice-chair for the next year.
Trustees were also appointed to several external committees and standing committees during the organizational meeting. There are three standing committees, focusing on finance, facilities and transportation. Pridmore and Director of Education Mark Benesh are de facto members of all standing committees.