December 1 Write Out Loud features an anthology of pandemic prose and poetry
Posted on 25 November 2021 by Prairie Post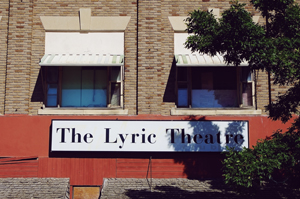 Apart, a Year of Pandemic Poetry and Prose, was published in July, 2021, by the Saskatchewan Writers' Guild. Award-winning and first-time writers contributed seventy-four pieces including poems, short stories, essays, and a scene from a play. Editor Courtney Bates-Hardy says, "a thread of hope and resilience is woven throughout." Co-editor Dave Margoshes calls the collection a "scrapbook" of life in the pandemic and a "testament to human experience during a very difficult period."
The anthology  paints a vivid portrait of life in a pandemic, when "normal" is a thing of the past and anxiety is a faithful companion. Some of the writing is sad, even heart-breaking. A few pieces are light-hearted, but many provide some much-needed comfort and imagination in a turbulent time. The writing is thoughtful, carefully observed, and insightful.
To date, there have been readings at the Saskatchewan Writers' Guild AGM, the MacKenzie Art Gallery, and the Eastend Library. The authors appreciate the support of the Saskatchewan Arts Board for these readings. Write Out Loud is pleased to welcome four contributors: Caitlin McCullam-Arnal from Eastend, Madonna Hamel from Val Marie, Peggy Worrell from Swift Current, and Helen Mourre from Rosetown.
These four writers from Apart will showcase the anthology and their own contributions on the Lyric Theatre Digital Stage via YouTube and the Lyric Facebook page beginning 7:00 p.m., December 1, 2021.