Swift Current Municipal Detachment dealt with domestic disturbances last weekend
Posted on 17 November 2021 by Prairie Post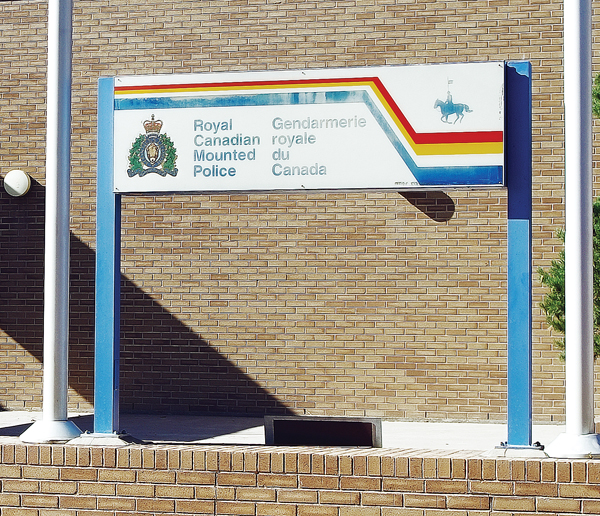 The following is a synopsis of calls for service for the dates indicated:
NOVEMBER-12
6:19 PM – report of a wounded deer laying in the shrubs of the caller's residence on the 800 block of 2nd Avenue NW.
The caller was advised to contact Saskatchewan Environment and Resource Management.
6:41 PM – report of the caller hearing yelling and screaming coming from her neighbour's residence on the 700 block of Field Drive. The caller was concerned as she could hear someone yelling "why did you do that? I'm bleeding". Police attended the residence and no one was home. Officers later spoke to the female who lived at the home and she advised no assault had occurred. She had yelled at her boyfriend after tripping over the shoes he left on the stairs.
10:59 PM – report of an injury being caused to an animal by a male youth . This matter is still under investigation.
11:41 PM – report of an alarm at a business on the 2000 block of Saskatchewan Drive. Police attended the business and confirmed the alarm to be false after ensuring the building was secure.
11:48 PM – 911 call of a possible impaired driver on the #4 Highway in a black Dodge Ram. The caller advised the vehicle was swerving, speeding, almost hit the ditch on multiple occasions and eventually did crash into the ditch. Officers attended the collision scene and the adult male driver was placed under arrest for impaired driving and then transported to the hospital by EMS for evaluation. The male did not sustain any serious injuries as a result of the collision. The malewill be charged with impaired driving under the Criminal Code.
NOVEMBER-13
9:54 AM – report of a two vehicle collision at the intersection of 6th Avenue NE & Chaplin Street E. A blue Chevrolet Blazer travelling on 6th Avenue NE slid through the intersection when attempting to stop and collided into a grey Chevrolet Cruze. Minor injuries were reported on scene and both vehicle occupants were assessed by EMS. No one was charged as a result of the collision.
10:05 AM – report of a sudden death at a residence in Swift Current. A 56 year-old male was pronounced deceased at the residence.
10:05 AM – 911 call of a domestic dispute on the 500 block of 10th Avenue NE. The caller advised this was not the first time she'd been assaulted by her spouse and no alcohol or weapons were involved. Police attended the residence and learned both spouses had assaulted each other. Both were arrested and released with a future court date and conditions of no contact. Both have been charged with one count of assault under the Criminal Code.
10:44 PM – report of the caller seeing someone known to him with a shovel that is believed to be stolen. Due to other complaints police were unable to attend and there was no evidence to confirm the shovel was in fact stolen.
11:50 AM – report of two occupants at a commercial dwelling unit on the 200 block of South Service Road E refusing to leave after being asked to. Police were tied up on other matters and unable to attend but officers contacted the caller once free and were advised that the occupants had checked out.
12:40 PM – report of the caller following his boss's black Dodge Ram on South Railway Street E that had been reported stolen the day prior. The vehicle was now in the ditch due to the poor road conditions and someone else was there trying to assist with getting the vehicle out and then both subjects left in a white Ford F150. Police attended the last location of the white truck and the male driver was arrested. He advised that he did not know who the male was that he was trying toassist the Dodge with as he had only offered him and ride and did not know the vehicle was stolen. This matter is still under investigation.
10:51 PM – report of a party on Grey Street E. Officers made patrols of the Grey Street area but could not hear or see any signs of a party taking place. No other calls were received in relation to this complaint.
11:33 PM – 911 call from a female requesting police assistance on the 700 block of Field Drive with getting an intoxicated male out of her home who is refusing to leave. Call takers could hear lots of arguing and yelling in the background. Police attended the residence and separated both parties. The caller refused to provide police with any further information about what occurred and the male left the residence in a taxi.
NOVEMBER-14
7:17 AM – 911 call from a female advising her neighbour just ran over to her while she was outside asking to call the police and then disconnected the call. Police attended a residence on the 700 block of Field Drive and spoke to the homeowner who informed police the male they had attended to her residence for the night prior had gained entry to her home while she was asleep. Through police investigation they were also able to determine the female had been assaulted by the male. 50 year old Leslie Jaster of Saskatoon, SK was located, arrested and held in police custody. Jaster has been charged with one count of assault, one count of break & enter and one count of mischief under the Criminal Code. Jaster appeared in Swift Current Provincial Court Monday November 15.
10:38 AM – found bicycle turned into the Detachment and placed into the lost and found.
12:20 PM – report of the caller's mother taking money out of his bank account while he's been incarcerated. The caller contacted police again later that day and advised it was not his mother taking money out of his account, they were payments, but he would like his mother given a warning about opening his mail. Police spoke with the mother who was given a verbal warning to leave his mail sealed.
4:14 PM – report of a possible child custody dispute. The caller advised his ex-wife has their children this weekend and they are to be returned to him that day however, he is concerned there will be issues because his ex-wife is telling him the children do not want to go home with him. Police spoke to both parties and suggested they try to work things out in a calm manner and to contact police should there be any issues during the exchange. No further calls were received.
5:39 PM – complainant attended the Detachment wanting to speak with an officer about obtaining a peace bond against the father of her child. Police spoke to the female and determined her complaint did not meet the threshold for obtaining a peace bond.
6:17 PM – received call from a female who was speaking nonsensically and police were concerned about the state of her mental health. Officers located the female who agreed to attend the hospital with them voluntarily for evaluation.