Swift Current man faces multiple charges following Nov. 11 incident
Posted on 15 November 2021 by Prairie Post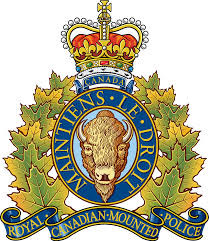 On November 11 at approximately 2 p.m., Swift Current Municipal RCMP responded to a report of a domestic disturbance at an apartment building on Burke Crescent. 
Upon arrival, officers found that the adult male suspect had barricaded himself inside the apartment.  Police secured the scene and made attempts to have the suspect surrender himself.  
At approximately 4:30 p.m., the male exited the apartment and was safely arrested. As a result of this investigation, 29 year old Mitchell Melo of Swift Current has been charged with Sexual Assault, Assault, and Mischief. 
Melo appeared in Swift Current Provincial Court on November 12, and was remanded into custody.  Melo's next court appearance is scheduled for (today) November 15. Swift Current Rural RCMP, Combined Traffic Services Saskatchewan and Saskatchewan RCMP's Swift Current Police DogServices assisted in this investigation.