Write Out Loud Digital Stage welcomes Sask. poet Benning
Posted on 13 November 2021 by Prairie Post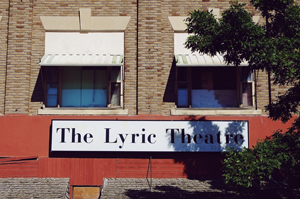 Contributed
Sheri Benning grew up on a farm in central Saskatchewan, Treaty Six Territory. Her latest poetry collection, Field Requiem, contains solemn meditations on the landscape of Saskatchewan where old ways have been replaced by impersonal industrial-scale farming. Her poems memorialize the land, the settlers who made their homes and livelihood there, and the Indigenous and Metis people displaced by that settlement. On a deeply personal level, she examines political, environmental, and social issues affecting farming today. Field Requiem is illustrated by the black and white photography of Sheri's sister, Heather Benning, a visual artist who is Director/Curator of the Art Gallery of Swift Current.
An English professor at the University of Saskatchewan, Benning has produced award-winning poems, essays, and short stories which have been published in numerous anthologies and literary magazines. Excerpts from her current novel-in-progress have been short-listed for the CBC short story prize and published in Canadian and Scottish journals.
Write Out Loud is pleased to acknowledge the support of the Voth family in presenting Benning to our Swift Current audience.
Write Out Loud with Sheri Benning will be on the Lyric Theatre Digital Stage via YouTube and the Lyric Facebook page beginning 7 p.m., Nov. 17. Swift Current singer/songwriter, Mars Kearney, will provide the entertainment interlude.