Fictional account of life after residential school will be performed
Posted on 31 August 2022 by Ryan Dahlman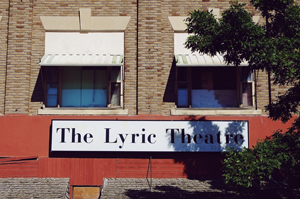 Contributed
Mark September 14 on your calendar as a Write Out Loud presentation you don't want to miss. Lawyer/author, Michelle Good, has written an intense fictional depiction of how life unfolds for five young people once they're out of residential school. The braided stories of the five, whose lives connect and disconnect over the decades, help us see why they, striving to survive in a world for which they are woefully unprepared, make the choices they do. Ms. Good draws her characters with enormous compassion and without judgment.
Michelle Good is a member of Saskatchewan's Red Pheasant Cree Nation and a lawyer working with Indigenous communities and organizations. She earned her MFA in Creative Writing at UBC and won the Harper Collins/UBC Prize in 2018. She currently lives and writes in Maple Creek, Saskatchewan.
"Five Little Indians" has garnered praise from many quarters. Ms. Good won the 2020 Governor General's Literary Award for English Language Fiction ($25,000), the 2020 Kobo Emerging Writer Prize ($10,000), and the 2021 Amazon Canada First Novel Award ($60,000). Also, in 2020, her novel was long-listed for the Giller Prize and short-listed for the Rogers Writers' Trust Fiction Prize. In 2022, "Five Little Indians" won the CBC Canada Reads Competition. It's been announced that Prospero Pictures will adapt "Five Little Indians" as a limited television series.
Write Out Loud welcomes Michelle Good to the Swift Current Lyric Theatre Stage at 7:00 p.m., September 14, 2022. As a prelude to Ms. Good's presentation, artist/author Tekeyla Friday of Swift Current will display and describe her Claymation project depicting Metis culture.