SaskPower Windscape Kite Festival
Posted on 29 June 2022 by Matthew Liebenberg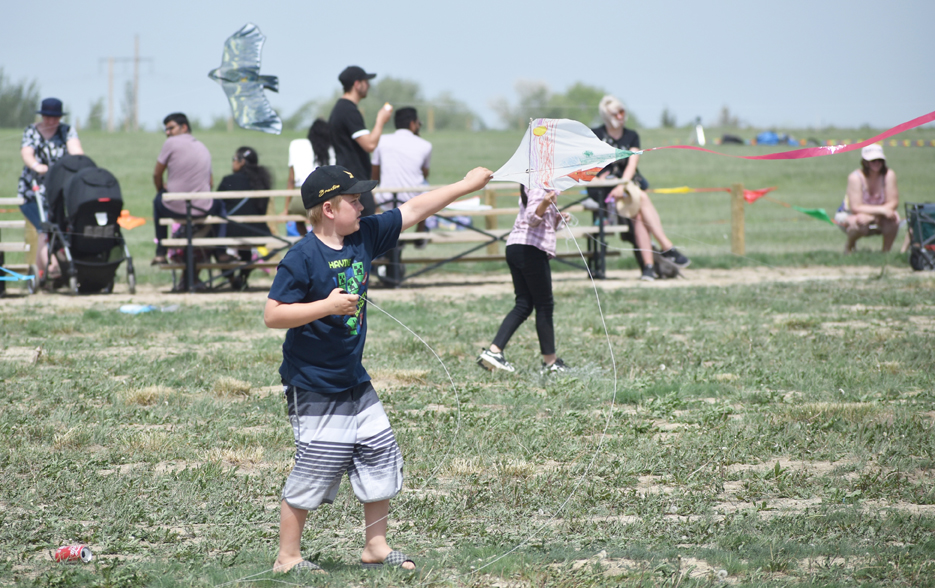 #0963:
Nine-year-old Braxton Louma from the Tompkins-area launches his kite into the air during his family's visit to Windscape, June 18.
Kites were flying again at the SaskPower Windscape Kite Festival in Swift Current after a two-year lull due to the COVID-19 pandemic.
The 15th edition of the popular kite festival took place with a variety of activities to entertain visitors, June 18-19.
The event included kite making workshops, free kite flying lessons, kite flying demonstrations by celebrity kiters, dance performances, and various children's activities. Weather conditions varied over the weekend, from hot and very windy on the first day to rainy and with less wind on the second day.