Touring Bamford trying to 'Kick Covid in the A**' in Bassano
Posted on 11 January 2022 by adminis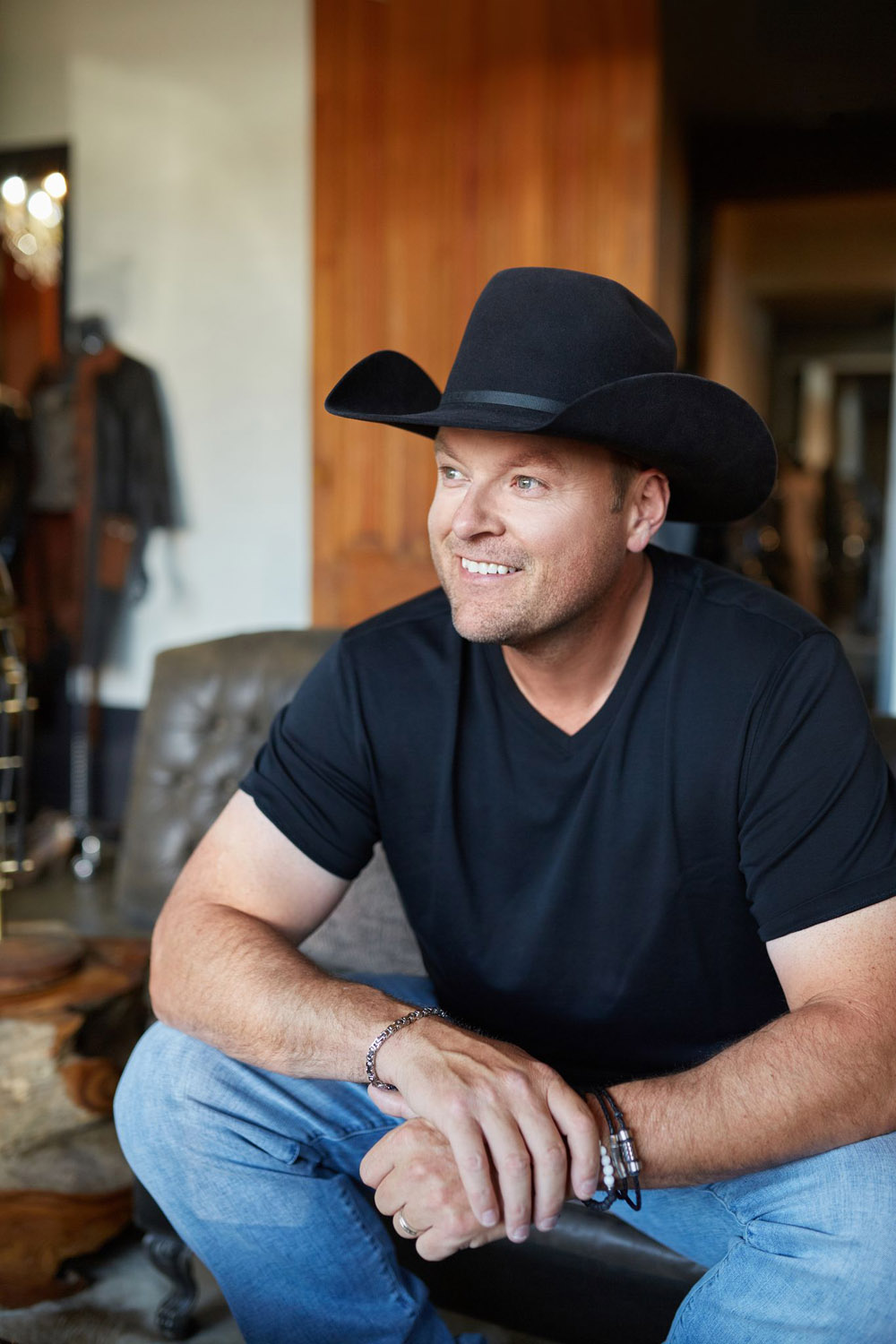 Gord Bamford will be in Bassano.
Local Journalism Initiative Reporter
It's been a difficult road returning to touring after lockdown and public health restrictions closed the doors of concert venues, but Canadian country artist Gord Bamford is looking forward to returning to Bassano Community Hall with his "Kick Covid In The A**" Tour.
"It's been really tricky, and it's been, obviously, devastating on the music, business, all the stuff that's been going on," said Bamford. "We've got a template in place that allows us to, you know, play these shows right now within the provincial government guidelines. And we did our first two before Christmas, and it was, it was awesome, you know, we're coming to these small towns and partnering with, you know, their, their community groups, and, you know, helping them raise a little bit dollars, and doing what we love and getting back to work."
There has been concern among fans that the new wave of cases will cause the shows to be cancelled, said Bamford, but as long as they can possibly be allowed, he and his band intend not to cancel any of the events, with the appropriate precautions in place.
"People are wondering if we're playing but we are 100% coming, these new restrictions have actually fallen right into what we do. And so it's fallen in line with these shows, we have tables available and seated row chairs. So we're playing. A lot of people have been hitting us up on socials asking if it's cancelled,and no, it's not cancelled. We'll be coming to play as long as we can play," said Bamford.
The tour has so far been successful, with two sold out shows prior to Christmas and zero cases traced to either. Part of this may be attributed to the choice to play in smaller communities, where Bamford notes that the overall climate of the event is more controllable.
"I feel like at some point one of us has to lead the way and get out there and do whatever we can to get back to doing our jobs," said Bamford. "The music business has been incredibly traumatized the last two years and we just can't sit at home anymore. We have to go do what we can do, whether it's still 100 people or to 5000–6000 people, you know, we got to be able to get out and do what we do. So that's what we're doing. We're doing everything we can to play and follow the guidelines. And as of right now, we can play these small town shows, they're all on."
Attending the show in Bassano or any of the other locations requires either proof of double vaccination, or a rapid negative COVID-19 test, which Bamford and his team are supplying prior to start time.
"So many people with different opinions about vaccinations or not like we've we've made the show's non-biased, I guess you can say, so if you've got the opportunity to be double Vax, to get in our shows, but we also have a mobile medical team on on the road with us. You can get a rapid test. You can come to the show a couple hours ahead of time. It's really fast, and it's a free rapid test that we're paying for. So You can either you can either be, you know, have both, so anybody can come," said Bamford.
"Music is something that makes people feel good. And in these times, I think it's really important to go out and play wherever we can. Right now in Alberta. We're lucky because we can still play these little shows," said Bamford.
Tickets for the show at the Bassano Community Hall are still available, said Bamford, which can either be purchased at gordbamford.com or by calling 403-588-6286.