Swift Current's Oratorio Choir is ready to sing again
Posted on 7 September 2021 by Contributed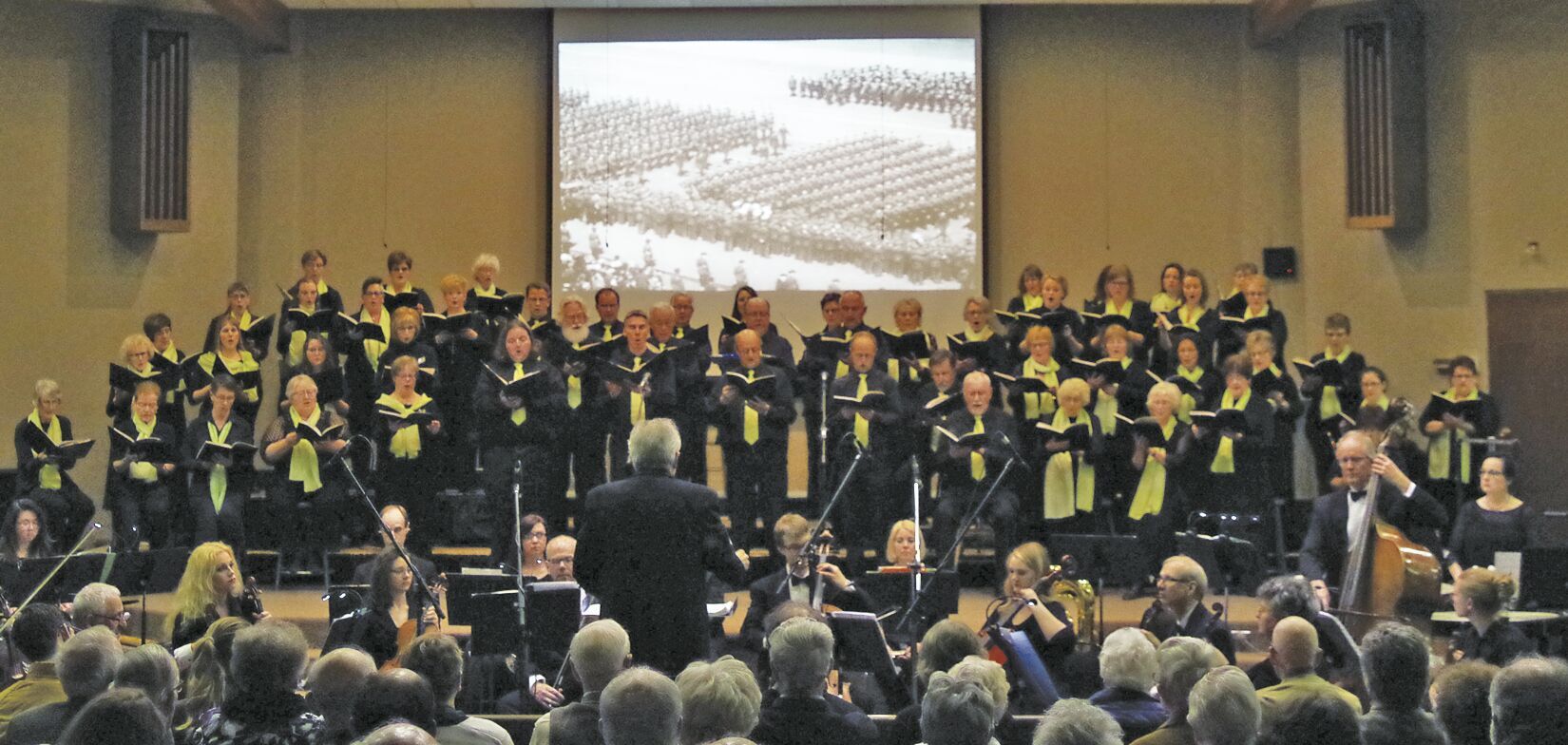 Oratorio choir continues long, proud history
Stephen Sondheim once said, "If I cannot fly, let me sing." After a long absence due to the pandemic, the Swift Current Oratorio Choir is now ready for liftoff. With safety a prime concern, they are geared up to gather anew on Monday evenings at Zion Mennonite Church starting September 13. The choir is looking forward to again raising their voices in song, and invite anyone with a love for singing to come at 7:30 and see what they're all about.
   Music is a commonplace activity, but it offers so much for our well-being. Choral music in particular can be surprisingly uplifting, releasing endorphins even when the content is somber. Benefits are emotional, physical and cognitive—ranging from stress relief and improved lung function to a sense of belonging. We're better together! 
   This community choir attracts members from all over southwest Saskatchewan, and no auditions are required. Current members are from all ages and musical backgrounds. All voices are welcome, especially tenor and bass, as the lower register adds so much to a full, rich sound. 
   Choir director Marcia McLean noted, "People are looking forward to returning to choir—to sing in harmony and breathe in synchronization with others." She continued, "During the lockdown phase of the pandemic, we attempted to replicate this experience by participating in virtual choirs. We soon realized the limitations of choral music produced by technology. There is no replacement for singing together, breathing together, and feeling the energy and exhilaration brought about by creating a beautiful phrase." 
   As director, Marcia's goal is to start out gently, getting voices back in shape. "Our first objective is to sing for the enjoyment of it. Bring out the joy!" The intent is to have the fall session culminate in a December concert.
   Rehearsals are from 7:30-9:30 p.m. on Mondays with a health break in the middle. Please be fully vaccinated and prepared to wear a mask. (Special singers masks can be purchased.) Cost for the fall session is $40, but only payable once you commit.
   The Swift Current Oratorio Choir has a long history in our corner of the province; soon they will be celebrating 50 years! So come aboard and share in the excitement.
Oratorio choir continues long, proud history