Quonset Days put on hold for a year
Posted on 4 June 2021 by Contributed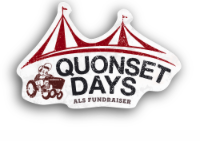 Will be back in 2022
Quonset Days postponed for 2021
In a letter sent to Prairie Post June 4, Janet Biemans outlines that organizers were forced to postpone Quonset Days for 2021:
"To Whom it May Concern, 
We have reached the point where we have had to make a decision on Quonset Days 2021. Currently, we are faced with too many uncertainties and obstacles to make the event feasible and so we are regrettably forced to postpone our annual event once again. 
Quonset Days has always been a very social event, meant to encourage new and old friends to mingle amongst each other in an unrestricted environment. Because of this framework, we would be unable to economically enforce distancing restrictions should they still be in place at the time of the event. While the province does seem optimistic about their reopening strategy, it is still the best case scenario and things could very easily be shut down again by the time of our event. Permitting is also a large uncertainty and unavailable at this point and while we could wait until the absolute last second for this to come through, this is far too great of a risk and not fair to our volunteers, organizers, venders, and patrons. Restructuring the event to the extremes that would be compliant, would be detrimental to our charity and not the Quonset Days that everyone knows and enjoys. 
Tickets for the 2021 event will be valid in 2022 including camping. Those individuals who would like their tickets refunded, can do so by contacting us at quonsetdays@gmail.com and receive your money back in full. 
We would like to wholeheartedly thank those businesses and individuals who continue to donate to our event and the ALS Society of Alberta. The need for this funding never goes away but we are always getting closer to the solution to this awful disease. We will be conducting a fundraiser this summer of a different nature, so please watch for that announcement. 
Thank you for your understanding, we'll see you July 21-23, 2022. 
Quonset Days Foundation
Will be back in 2022